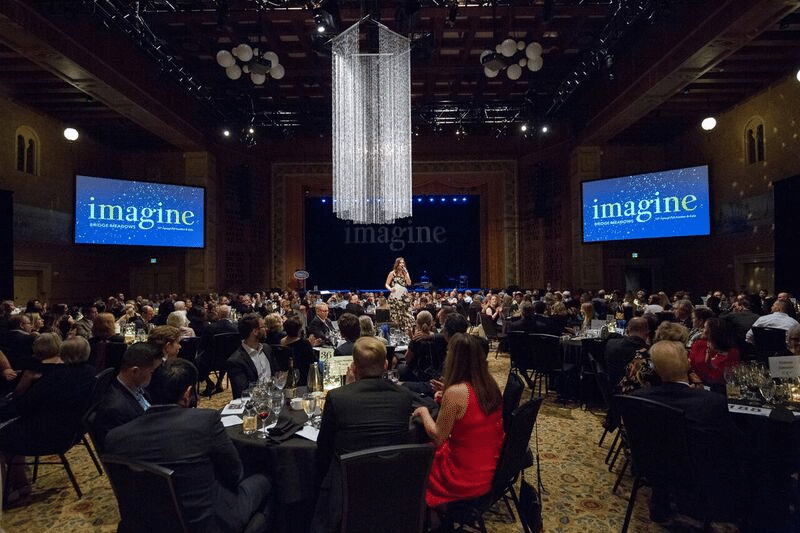 18 Mar

When Events Don't Go as Planned
WHEN EVENTS DON'T GO AS PLANNED
We live in the real world, where things change real quick. As event planners, developers, & marketers, we prepare & plan for the most likely scenarios. But what about when the unpredictable strikes? What do you do when events don't go as planned?
As the song goes,"You can plan a pretty picnic, but you can't predict the weather, Ms. Jackson."
Natural disasters, public health concerns, issues with the venue, inclement weather, & countless unforeseen mishaps can all impact your event. But you don't have to let them rain on your parade.
Plan for potential risks, & have recovery plans in place in case the unexpected happens.
Know how to respond calmly & quickly to changes like postponements, last-minute venue changes, & cancellations.
Including ways you can creatively capitalize on your unforeseen situation & turn it into a positive.
Staying on top of your communication game is key. Same goes for staying organized. The faster you can access, assess & understand information, the faster you are able to respond effectively.
How will you prepare for potential changes or emergencies to your event?
And how will you recover/turn things around if something does go awry?
We went to work gathering experience-driven input & advice from our top event-throwing clients, partners & vendors. Event-warriors who have faced potential or actual disasters, & came out the other side to tell the tale.
Here's what they had to offer.
Give Everyone as Much Notice as Possible.
Think there's a chance your event date or venue might need to be moved? Or have another late in the game change?
Reach out to the same people, in the same way, to let them know. By using the same channels of communication, you're keeping things consistent. Therefore, they'll be more likely to see your updates when events don't go as planned.
If you suspect a change, add a disclaimer on your save the dates or invitations. Such as, "Event may be postponed,"or "Event venue subject to change."Give people a head's up that the information is tentative, & may be updated. As a result, they'll be on the lookout for a possible follow up announcement.
If you've sent your save the dates or invitations already, use the same mailing lists to quickly send an announcement. Keep your designs & message consistent with the rest of your event materials.
This goes for USPS Mailing & e-mail lists – utilize both. Because no one will see every piece, don't fear a communication overlap. You're ensuring the maximum number of people in your audience will get the message!

This is also an opportunity to further your marketing goals. Create an engaging piece that explains the update/change. Use the extra touch to encourage people to interact with your event campaign in other ways. Help them feel like an insider. You might convince them to share your updated event info with their friends on social media.
Retrace Your Steps…
Update your online event graphics. Make sure you highlight what information has changed. This will help people recognize differences, if they've viewed your graphics before. Include the change of information prominently on your website, affiliate sites, & social media, re-posting regularly for increased visibility.
Create & distribute updated materials, or update existing ones, to inform about the change in event info. Revisit any in-person locations where your event was advertised with flyers, signs, banners, or other in-person marketing materials.
If you've posted large signs or banners, talk to your print provider about ways you can update your materials without having to start from scratch. Things like repurposing sign substrates, or using adhesive vinyl as a sign patch to make updates.
REAL LIFE EXAMPLE: THE VENUE COLLAPSED 
Bridge Meadows is an intergenerational living community building place, permanence and purpose for foster youth, adoptive parents, and elders. In 2019, the Portland non-profit was getting ready to host their 14th Annual IMAGINE Fall Auction & Gala – an event that supports their work year-round. The event was scheduled for September 19th. It was to be held at the Portland Art Museum, in the Kridel Grand Ballroom.
On Tuesday September 3rd, the unexpected happened. Part of the Ballroom's original decorative ceiling collapsed, damaging a few tables & chairs, as well as Bridge Meadow's event plans.
How did they react to solve their emergency venue issue, find a new place to host the event, & communicate the change ASAP to their entire list of event invitees?
We reached out to Bridge Meadows Resource Development Manager, Alicia Boggio-Hair, to find out.
Q: How did your team handle the change?
We were so shocked when we heard the news about the collapse of the ceiling in the Kridel Ballroom. First off, we were so relieved to hear that no one was hurt, we've all been in that room so many times and thanked our lucky stars that no one was working in there at that time. Our hearts went out to the Portland Art Museum's staff and their beautiful building.
After we recognized that, we went into work mode! We knew we had to act fast, so we called on our network and toured 4 new venues in the few days immediately following the announcement.  We were amazed by the support and generosity we received from the venues we toured. Everyone was so willing to work with us and accommodate our needs.
We're lucky that we are a team of three in our development department, so we gave each other a lot of grace during this time, none of us had ever been through anything like this! We leaned on each other a lot and it was truly all hands-on deck.
Q: How did you get the word out to all your attendees about the change? Especially in such a short time frame?
We got on the phone, emailed, made social posts, updated our event websites and all the third-party sites that we advertised the event on. Also, we made sure to have personal contact with all our sponsors to ensure that they heard the news of the change.
We created email templates that our sponsors could pass along to their guests to make sure the proper information was being conveyed. We made sure our message was the same across all platforms so there could be no confusion.
Before all our events, we send out a pre-communication email to our guests with general event information like where to park, the schedule of the event, the dress code, etc.  In this case, we made sure to send a few additional emails and tracked our open rates to ensure our message was getting out.
Q: What was the biggest hurdle to jump in the process?
The biggest hurdle was getting over the initial shock that it really happened! It was important for us to take a (very) quick breath to recognize the uniqueness of the situation for us to be able to get to work and ensure that the show went on.
The smallest hurdle (is that a thing?) was getting the support of the whole Portland community. Our fellow development professionals, venues, caterers, our Board of Director members and our donors were extremely supportive and understanding during this time. So many people reached out to us at that time and we truly felt the love from our community.
To learn more about Bridge Meadows, their mission, & their events, as well as how you can support them, visit www.BridgeMeadows.com.
In addition to date & venue changes, there are many other challenges that impact events. Natural disasters, inclement weather, public health concerns, & other challenges could make an in-person gathering difficult for many attendees. Thankfully, there are a few options for these situations, too.
Take it to the Net.   
If your event is on, but you anticipate a lower turn out due to a decreased ability to attend, consider ways to help people participate from offsite. Today's technology gives us a ton of options!
Events are often centered around the attendee's in-person experiences. How can you create the same kind of impact on someone who can't be present?
Use digital & print pieces togetherto create a memorable, meaningful experience for offsite participants. Reallocate some of your event budget, if possible, & create materials aimed specifically at helping people interact online.
Consider creating online & mobile platforms. Such aswith a software company, like Bidding Owl (created specifically for nonprofit auctions). This allows people to participate in your event from the comfort of their homes.
This also helps your in-person attendees participate more readily from their own devices. This works well for live & silent auctions, paddle-raises, pledges, speakers & presentations, & during-event purchasing.
Provide printed materials to your at-home attendees with clear instructions on how to participate online. Tangible materials are remembered more easily. Having these instructions physically can help them remember to log on at the right time, too.
Host a "Live Feed" of your event online.If you have a presentation, speakers, live auction, or other stage performance planned, broadcast it on the web. Invite people to view it live & interact in real-time, with both the presenters & other participants.
Use this opportunity to start conversations with people. Ask your audience to participate by submitting questions, suggestions, comments, & feedback. Conduct surveys & polls, invite sharing, streaming, & ongoing discussions to boost interactivity.
In addition, this valuable information can inform your future events & marketing efforts.
REAL LIFE EXAMPLE: FRIENDLY HOUSE'S SHIFT TO AN ONLINE AUCTION
Amidst current growing public health concerns, our nonprofit partner Friendly House recently made the difficult decision to cancel their in-person Annual Auction. The short-notice call came two days before their scheduled event date of March 13th.
Included in their e-mail announcement was a brief explanation as to why. But the overall message was a hopeful one, redirecting attention to their Online Auction & Telethon. Their letter is a great example of how to communicate urgent news to your supporters, while minimizing damage to your fundraising goals.
Dear Friends,

After much thoughtful discussion, deliberation and weighing the risks versus the benefits, we have made the difficult decision to cancel our in-person annual auction scheduled for this Friday. As we have stated before, the community's health and safety is our absolute priority. The potential risks associated with holding a large gathering during this unpredictable time are not ones we can take. You, our guests, volunteers, and staff, are the people who keep our organization running, and we need you, our community, strong and healthy now more than ever! We trust that you will understand that this decision was made from a place of deep care and concern for all of you.

As you know, our annual Spring Auction is our largest fundraiser of the year, and the loss that we anticipate from this cancellation will make it harder for us to provide essential services for the vulnerable populations we serve. We hope you will support our programs by participating in our online auction this Friday, where you will be able to bid on silent and live auction items, make paddle raise donations, purchase raffle tickets, and sign up for our group events. We will also be doing a "Telethon" of sorts, and we encourage anyone who would like to make a donation to call in with a pledge between now and Friday night to show their support! Please call (503) 228-4391 to contribute! Your donation will be counted towards our auction goal for the evening.

We're thrilled to announce that our Auction Co-Chairs, Ruth Roth and Regina Hauser along with her husband Chris Carson, have already pledged their "paddle raises" of $10,000 and $5,000 respectively. We hope you will join them in supporting Friendly House!

We will send out more information shortly regarding how you can participate in the online auction. The first step is to let us know, if you haven't already done so, your email and mobile phone number so that we can get you set up! Email us this information at donate@friendlyhouseinc.org

All bidding can be done on a smartphone, tablet or computer, and it's OK if you wear your jammies while you bid! We will have staff available via phone to help with any technical questions.

Our hope is that by May 30th—Our 90th Birthday Party—we will be able to safely gather together to celebrate and wish our Executive Director, Vaune Albanese, a fond farewell after almost 40 years of service to Friendly House. Until then, during these uncertain times, please know that Friendly House will be doing everything in our power to make certain that our community stays safe and that we will continue to make sure that our most vulnerable members are cared for.

With Absolute Gratitude,
The Friendly House Team

They informed about the in-person cancellation, & expressed how the anticipated loss will impact their ability to serve the community. Then they gave details on how to still support them. In addition, they let people know to look for more information shortly about how to participate in the online auction.
Lastly, they closed on a hopeful message about another upcoming event at the end of May. As well as providing multiple points of contact for people to reach out to with questions or assistance.
Offering this kind of considerate response & presenting a viable alternative reassures your supporters. When events don't go as planned, it's important to stay calm.
From Friendly House Director of Development & Marketing, Monique Eldridge;
"I have to say, last week was the most challenging of my professional life – but we managed to pivot in 3 days to have an online event only. Mostly because of how AMAZING my team is.
We usually net over $250K for this annual event – and it is all general operating, so it's so essential. We fell about $75K short of our goal – but we were able to turn lemons into lemonade and not cancel. I have to say, that our vendors – Reedville Catering, the AV Department and Interstate Rentals – were the most generous and wonderful people to work with. They charged nothing extra for a 3-day cancellation, and they credited 100% of all our deposits to a future event – so we are very grateful."
To learn more about Friendly House, their events, & their community services here in Portland, as well as how you can support them, visit www.FriendlyHouseInc.org.
Put the "CAN" in Cancelled.
If you do make the difficult decision to cancel your event, don't give up! Think of ways you can redirect your efforts & spending to achieve your goals in a different way.
If your event was a fundraiser, utilize part of your event budget to create an Appeal Campaign around your cancelled event. Express the impact not having those anticipated funds could have on your mission. Make it urgent!
Let your supporters know how a donation can help prevent a detrimental decline in services. That the need is even greater now that your event has been cancelled.
One idea is to create a social media campaign that allows donors to see your fundraiser's progress, & share with their friends when they've donated. Promote your online campaign through the same consistent channels you've been using for your event.
Send a Personalized mail piece to your invitees asking them to support you in other ways. A thoughtful card with a return envelope & donation request can be an impactful way to ask for support.
If your event was a business endeavor, create a Marketing Campaign to connect to your registration list. Find alternatives to give them the information they would have benefited from had they attended the event. Such as creating a webinar of your intended presentation, for example.
Think Outside the Inbox
As event attendees, you likely already have a mailing list with their information, such as their full name, address & company. Maybe you even have a name tag already printed for them…
Be creative with how you reach out to those people in a meaningful way to capitalize on your cancelled event. A well timed & crafted direct mail piece with a heartfelt "thank you" message or gift goes a long way.
For example, a personalized mail piece sending them their would-be name tag & a promo item you made for the event would be much more memorable & impactful than an e-mailed apology.
Remember, Tomorrow's Another Day

It can be difficult to stay calm & collected while handling an event emergency. But something that can help is keeping your eye on the next endeavor. After all, whatever the reason your event didn't go as planned, you will have another opportunity.
Keep hold of your attendee list for future use.They are a valuable target group that you can send future event invites to. As well as future marketing communication relating to the content of your event.
For instance, if the people on your list were ready to come to your event about networking with fellow developers, you know they might be interested in your upcoming online workshop about creating stronger partnerships between development offices.
Keep the Momentum Going
What were your original goals for hosting an event? Revisit those goals & create a new plan to achieve them.
One of the biggest goals of hosting an event in the first place is to increase recognition & awareness. Of your brand, of your mission, of a specific need – whatever the focus, you want people to be informed & engaged.
When events don't go as planned, you can still use the momentum you've gained so far. Keep people interested. Redirect their attention from the event to generating buzz in other ways.
Send them a "Social Media Sign" they can take a photo with to share online.
Or ask them to raise awareness with online video participation – like the "Ice Bucket" challenge.
Create a fully integrated & immersive campaign experience that takes your audience on a journey. From introduction, to fostering engagement, to fulfilling a call to action.
Remember, this too shall pass… 
When events don't go as planned, it's important to stay calm. Offer as much stability & consistency to your audience as possible. Create alternate ways for them to interact & engage with you.
There's no perfect solution when an event goes awry. But you can recover. By being as prepared as possible, planning for potential risks, & knowing what you'll do in case you do need to cancel.