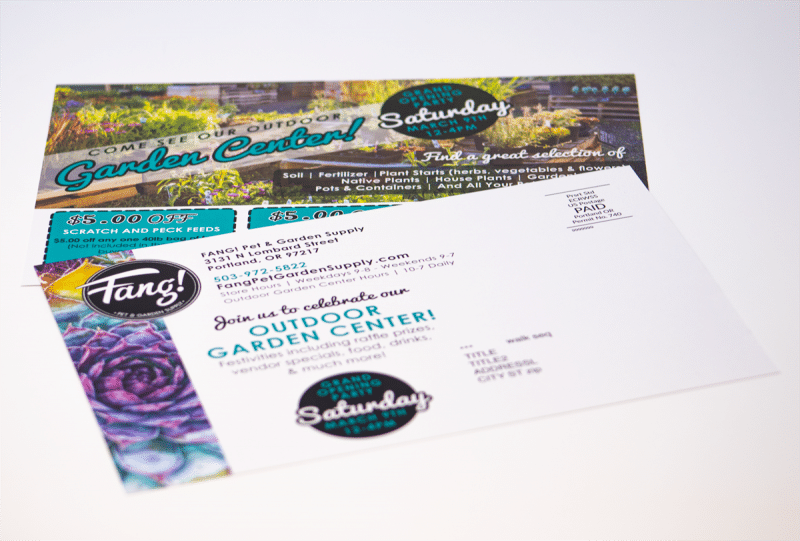 02 Mar

Mailing Smarter with Direct Mail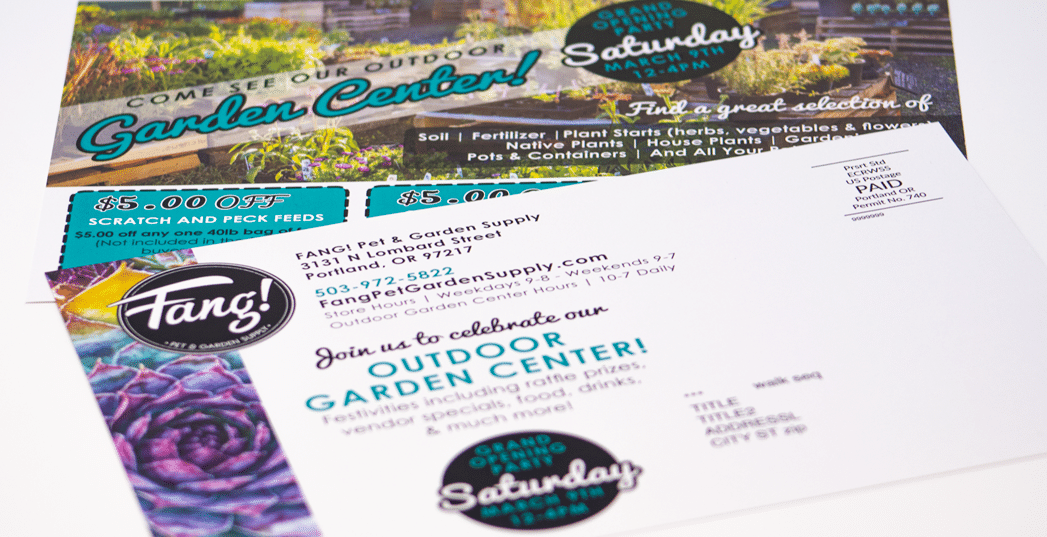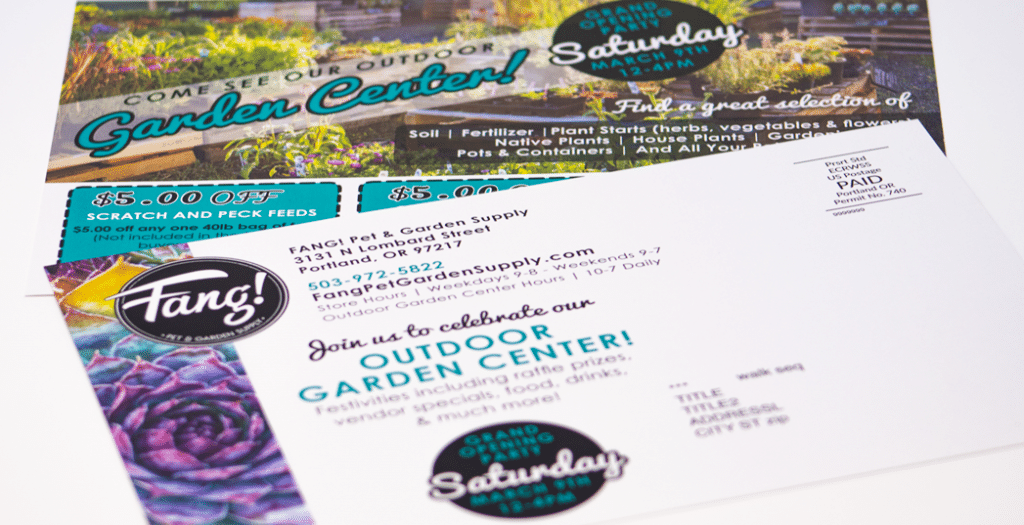 MAILING SMARTER WITH DIRECT MAIL
Successfully complete your own targeted mailing campaigns with confidence by mailing smarter with Direct Mail.
Smarter mailing tools give you the capability of choosing who you send to. By selecting from demographics that fit your ideal crowd, you'll save resources mailing only to those most likely to engage. Plus, with Personalization through Variable Data Printing (read about VDP in our blog post here), you can triple your response rates, compared to non-personalized pieces, simply by adding the recipient's name!
Read on to learn more about mailing smarter with Direct Mail!
SET YOUR GOAL
Decide what you want out of your Direct Mail campaign.
Are you trying to drive traffic to your website?
Inform people in your area about an upcoming promo or sale?
Increase awareness of your nonprofit's community impact?
Create a clear goal to follow when building your campaign. This will help you make planning your messaging, visuals, & list demographics easier & consistent. Make sure everyone involved knows your desired outcome, & to keep it in mind each step of the way. Everything about your mail piece should speak to your main goal.
CHECK YOUR LIST
Your mailing list plays a big part in the success of your Direct Mail campaign.
Do you have a list of current customers or donors to mail to?
Or do you need to acquire a mailing list based on demographics like location, income, or age range?
Using a targeted list helps save you time & money by only mailing to the people who are most likely to find your message relevant. Choose 2 to 3 demographics to sort through the residents within your zip code range. Popular categories to target include income range, interests like sports or pets, households with children, or even retirees.
Knowing who you're mailing to helps you write a more engaging message, & increases your rate of response.
DESIGN YOUR MAIL PIECE
The type of mail piece you create instantly impacts your audience. Because print is tangible, people make impressions based on the size, shape, texture, color, & overall aesthetic of what they hold. People also tend to judge the quality of a business by their printed materials. If your piece looks hastily put together or is made sloppily, it's a reflection on your brand.
A flat postcard with bold, punchy graphics & a clear call to action is a quick-to-grasp staple for sales, local events, & business announcements. A personalized, folded card inside an envelope as a formal invitation speaks to elegance & importance. Help your piece stand out with color – consider using bright paper with black printing for a cost effective, but striking, look.
Choosing the right size, paper, layout & print method for your mailing needs helps you stay on budget, while getting the most engagement from people who see it.
COMPELLING & COMPLIANT
Design your mail piece to USPS specifications (an experienced Graphic Designer can help in more ways than one) to ensure no issues come up at the Post Office. The size, width to length ratio, & printed weight of your piece will effect your postage rates.
In addition, the visual appeal of your piece has a lot to do with your response rates. Create something unique & eye-catching that enhances your message & pulls people in. If it fits with your brand, consider using humor through the mail to get people to engage with your brand on social media. This can be a great way to encourage people to find you online – multi-channel marketing win! 
PICK THE POSTAGE
Postage options can be confusing, but how you choose to mail can make a huge difference in your budget, timeline, & presentation.
Mailing to known recipients (such as a list of partners) that you want to give a personal impression to may get a better response with a nice looking envelope with a First Class stamp on it.
But for mailing a postcard promo offer to every pet owner in a 5-mile radius, mailing under a pre-sorted postal indicia for the best possible rates will help your message go further.
Working with an experienced professional takes the guess work out of postage, & ensures your piece will meet all the USPS requirements for the best rates.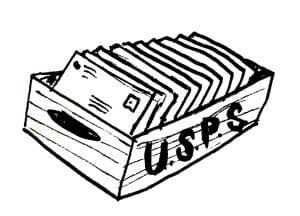 EXECUTE!
Once you've got your mailing list prepped, the mail piece designed, printing costs estimated, postage estimated, & the timeline set… you're ready to execute!
For the smoothest, most supported way to complete your mailings, work with a local company who can help guide you successfully to the end. If you're lucky, you'll find one like us, who even handles going to the Post Office for you!
We're here to help, every step of the way!