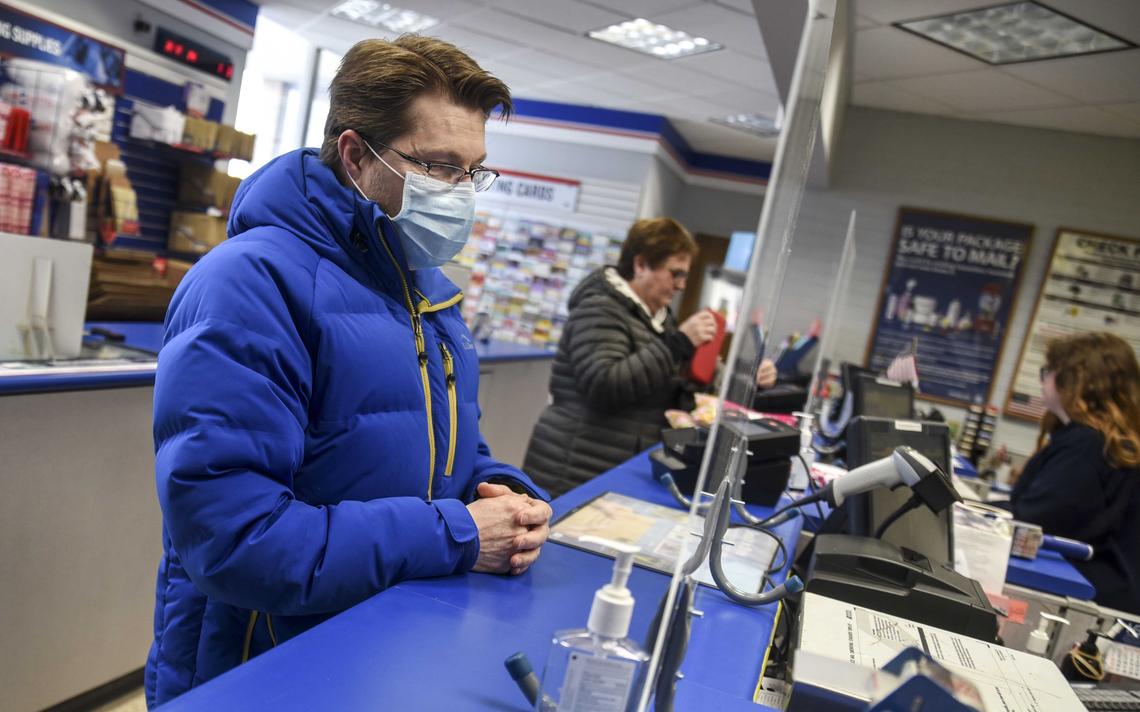 06 Jul

3 Most Effective Marketing Strategies Right Now

The 3 Most Effective Marketing Strategies Right Now
It's far from a normal summer. 
The strangeness is apparent everywhere. When you scroll online, it's a blur of pandemic-related headlines, images of protests, and advertisements for face masks. Ordering takeout is an act of kindness, and getting a haircut is controversial…
And marketers everywhere are sitting with their 2020 plans in the "re-work" pile, unsure of what to say or do next.
WHAT'S A MARKETER OR DEVELOPER TO DO?
To be sure, everyone's professional lives have been shaken. But in marketing especially, it's hard to know what the best move is right now. Doing nothing means losing more opportunities and more revenue, which just isn't an option.
There's still a genuine need for people to access reliable goods and services. Maybe even more so, when just leaving your house is taking a risk.
From basics like food, clothing, and healthcare, to at-home education, entertainment, hobbies, and other leisure items; people still need businesses to help them lead happier, healthier, more productive lives.
Not to mention the B2B establishments and vendors that are trying their best to conduct business as usual, some with clients overseas. And the dedicated Non-profit Organizations struggling to meet the needs of millions, through this pandemic and beyond.
Marketing is necessary. But as many have discovered, the landscape has changed. The way brands are used to promoting themselves may come across as irrelevant, polarizing, or tone-deaf. This is both a challenge, and an opportunity. A chance to reinvent ourselves as something better. A chance to reconnect with our audiences.
We've put together the 3 Most Effective Marketing Strategies that are successfully helping our clients see increases in revenue right now. And they're all about being real, innovative, purpose-driven, and getting in-touch.
Plus, we offer a final piece of advice from one of our most experienced non-profit clients. Their organization just completed a donor appeal and raised more than anticipated by knowing one key thing.
Without further ado, let's talk about how you can successfully use marketing to increase your bottom line right now.
THE STRATEGIES
Focus on retaining your current supporters.
Address new & emerging needs.
Speak with empathy & authenticity.
FOCUS ON RETENTION
Especially right now, the loyal supporters you have are extra valuable & should be treated as such. Building long-term relationships is something we happen to know a lot about. (For an inside look at how Partnership Works, pop this link open in a new tab for later…)
Did you know…it costs 5 times more to acquire a new customer than it does to retain an existing one? 1 And on top of that, "The success rate of selling to a customer you already have is 60-70%, while the success rate of selling to a new customer is 5-20%." 1
The top 3 reasons customers are loyal to a brand? Likability, trust, and good customer service.1
(We'll get to likability later in our section on messaging with empathy and authenticity.)
The number one thing you can influence is ensuring your customer's experiences are A++ every time. As many as "47 percent of customers would take their business to a competitor within a day of experiencing poor customer service." 2 Work with your team to establish what fantastic service looks like for your business right now. Discuss what has changed, and how you can improve customer facing interactions while keeping people safe.
Consumers are rattled by the changes to their lifestyles. Many types of businesses have had to shift how they operate to accommodate public safety. People are adjusting to wearing masks, no-contact service, and limited numbers of people allowed per building. Communicate your relevant changes to customers, and keep them up to date.
For both businesses and non-profits, consistent communication is one of the best ways to educate, inform, and build trust with your supporters.
There's a lot going on in the world, & people need reminders that you exist. Let them know you are still here, need their support, & what you are doing to be relevant right now.
Put extra attention on customer appreciation, too. Let customers know how much it means to you that they're supporting your business, your staff, their families, & the community. Think about implementing a loyalty program, rewards program, or other benefit for longtime customers.
For non-profits, let your donors know how your mission has been impacted so far. And how their support would help those most in need right now. Almost every non-profit's message has an added level of urgency to it. Putting that urgency into your messaging can encourage people to give, because they know their dollars are immediately going into action.
For Non-Profits, donor retention is especially critical. In the before-times, the average donor retention rate was steady around 45%.3 That means over half the people who donate to a non-profit decide not to donate again the same year. Possibly they decide to give to another organization, or they only give once per year.
We don't know if this rate will drop due to current events. But the best possible thing is to work at converting one-time donors into monthly recurring donors.
The most valuable donors are the ones who give recurring monthly gifts.
"As identified in The Non-Profit Recurring Giving Benchmark Study, monthly giving/recurring donors have a retention rate of 90%. They are the most valuable donors – they stick around for longer and therefore have a higher lifetime value to your organization. They are vital to long-term sustainable growth." 3
Focus on creating, or boosting, your Donor Cultivation strategies. This is the step between identifying a potential donor, and asking them for money. Having a strong cultivation process allows you to segment your prospects based on their affinity and focus. Which is how strongly they feel about your work, and which aspect of it they feel most connected with. 4
Many developers want to go straight to the ask. But there's some strong evidence that suggests that could be a mistake. Do some ground work with a few engagement pieces aimed at discovering what your prospects are most passionate about.
In turn, this lets you create more personalized marketing pieces that guide people into your fundraising funnel. When you do make the ask, it will have a higher chance of converting them to a recurring donor. After that point, they become part of your Stewardship efforts, which is all about retention. Those goals should include donor retention, donor upgrades, and donor referrals. 6  
SOLVE NEW & EMERGING NEEDS
There are new problems popping up in every facet of life due to the pandemic. (Who knew our lifestyle wasn't ready to withstand staying 6 feet apart at all times?) Keep your mind open as you notice these problems. You may be able to solve some of them with your business, creating new potential revenue.
That could mean creating new products with what you have – like the booze distilleries that rerouted equipment to making hand sanitizer– or figuring out how your products and services fit into the new world order. Like offering pick-up, home delivery, or online/virtual services.
Think of all the new circumstances that people are dealing with because of the current state of things:
Layoffs have left work teams short staffed, and many are working reduced hours
Many people and teams are still working remotely
Children have been home for months, and parents have been doing double duty with homeschooling and care taking
Shopping is limited, and even though stores are opening with safety policies in place, many people are still hesitant to run non-essential errands due to exposure risk
Events and celebrations that involve gathering can't occur as they usually do
People are starved for social connection
What ways can you and your team think of to pivot your efforts towards a relevant challenge right now?
Can you help parents keep housebound kiddos entertained, educated, or protected?
Can you help people get errands or chores completed with less risk to their household?
Can you help professionals work around obstacles like in-person contact, telecommuting and staggered shifts?
Can your non-profit change focus to address some of the urgent pandemic-related needs?
Make your value in people's lives intrinsic by showing them how you're trying to help them through this.
These are the actions by which businesses can demonstrate to the public that we are all in this together.
A FEW EXAMPLES…
Wine tasting isn't something you'd normally think of for at-home entertainment. But when the pandemic started and tasting rooms closed, many wineries had to think fast. Many quickly created channels to stay engaged with their patrons. By bringing their services and products into their homes.11

Along with wine shipments, delivery and no-contact pick up at locations, this industry figured out how to market their products in a relevant way. You can now watch guided tastings free of charge online via Zoom. And purchase tasting kits to be delivered beforehand, so you can follow along at home in real time.
A new product that has probably crossed most social media feeds by now, is a contact-free tool. Like this Hygiene Tool, which is one of many similar product designs, and was fully funded on Kickstarter in less than an hour. This innovative item allows people to open doors and push buttons without skin to surface contact. It's predicted to be a popular promotional item for the year. Talk about innovating for the new normal!
A company in Britain created an entire brand around a product they boast is "now proven to inhibit SARS-CoV-2 coronavirus transmission." The Virustatic Shield, a virus killing snood, is made of an antiviral protected fabric. Worn around the neck and pulled up over the face, their website is focused around the message, "virus protection for you and your family." Something we think everyone can connect with right now. 8
The ¡Salud! Services Team has pivoted their efforts to addressing the needs of some of those hardest hit by the pandemic – Oregon vineyard workers in the Hispanic/LatinX community.

¡Salud! is a non-profit created by a group of Oregon winery owners and Tuality Healthcare physicians to address the barriers to healthcare faced by seasonal workers. These workers and their families often have no insurance, and find it difficult to access the care they need. They are supported through fundraising by the Tuality Healthcare Foundation, and annual ¡Salud! Auctions.

"Independent analysis by OHSU Health Hillsboro Medical Center and Washington County Department of Health shows a disproportionate prevalence of COVID-19 in those reporting Hispanic/LatinX ethnicity, and a higher number of cases occurring in Washington County. In Washington County, where Latinos make up only 16% of the county population, half the people who have come down with the contagious virus are Latinos." 9

Their annual events, including the upcoming Summer e-Auction, are now taking place online in a virtual setting to continue raising funds for these efforts.
GET CREATIVE…
It's a time for reinvention, and trying new things. Brainstorm with your whole team to see what kind of ideas come up. You might just come up with the next big solution that changes how people live their lives. Or make a hugely positive impact during a time of crisis. 
BE EMPATHETIC & AUTHENTIC 
One of the biggest challenges marketers are facing is knowing how talk to people right now.
We worry about polarizing audiences or sounding insensitive. Or being accused of taking attention from important issues. Many feel stuck not knowing what to say, or if to say anything, about what is happening around us.
Businesses & non-profits alike shy away from asking people to let go of their dollars. And for good reason – one recent survey revealed 75% of respondents disapprove of brands "exploiting" the COVID-19 situation to promote themselves. 5
But people still need goods and services. And marketing is how they find out what's available now, and how to get it. Or in the case of non-profits, how they find out what's going on in their community and how they can help. People's perception of your brand will determine if they are loyal to you, or not.
There is a need to change how brands engage with audiences. Less cool; more compassionate. Less assumptions; more understanding. Less carefree; more softhearted. The key to building likability now lies in your efforts to be socially responsible and relatable as an organization.
What do people want to hear from organizations right now?
People want brands to help. Over 70% in a COVID-19 related survey of 25,000 people said they want to hear how brands can help in the "new everyday." They want to be informed of brand's reactions to the situation, and be given reassurance. 5
The majority of people – especially younger generations – want to support brands they feel are in touch with reality. They want authenticity and to do business with humans, not corporations.
They care about the people you employ, too. "67% of young people want brands to keep them informed on how they're supporting employees and the broader team." 7
To answer the question of whether you should talk about current events, or avoid it altogether…
"When consumers think a brand has a strong Purpose, they are 4.1 times more likely to trust the company. 72% of Americans say they feel it is more important than ever that the companies they buy from reflect their values.  

76% say supporting companies that are addressing social and environmental issues helps them feel they are doing their part. Nearly nine-in-10 consumers (86%) say they're likely to purchase from purpose-driven companies." 7
People are watching, and they want to see real systemic changes that they feel move us socially forward. They want companies to take responsibility for past actions, and make amends. Performative social justice is viewed as inauthentic.
How business leaders answer to these criticisms is paramount. Speak to your supporters' concerns, and put the effort in to back up your words with actions.
ACTION AND DOLLARS, NOT JUST SOLIDARITY 
Amidst public outcry for sweeping social changes, there is a call for brands to use their platforms to speak out against hate, violence, and injustice. To take a stance, and back it up with actions and donations to organizations that support social movements.
"From mom-and-pop stores and small online retailers to name-brand, billion-dollar corporations, many are condemning racism and violence (sometimes explicitly, sometimes not) and recognizing "the power of [their] platform" in fighting racial injustice. Tech companies like Facebook, Intel, Apple, and Alphabet have also pledged to donate millions of dollars to nonprofits or to match contributions made by their employees. Smaller start-ups like Peloton and Glossier have received praise not just for their donation pledges, but for setting the standard for up-and-coming companies."10
Even if you're not in a place of being able to donate financially, let your supporters know where you stand. And make sure your business practices, structures, team members, and marketing all reflect that. You may end up alienating a few people, but as a whole the people you resonate with will be more likely to become loyal supporters for life.
And let them know you welcome their input, too.
Open two-way channels of communication with your customers or donors. Provide a variety of options for how they can give feedback and insight to what they think and feel. Consider social media interactions, a simple form on your website, direct mail pieces with reply devices, or prompts to engage online.
The wider perspective you have, the better you'll be able to speak with compassion and understanding to everyone you reach.
Expand your teams' viewpoints by including a greater variety of people early on in your assessment, planning, and development stages. Look outside your usual bubble of people to find individuals that belong to different demographics. This can give you a feel for how your audience will perceive your marketing messages.
Of course, it still makes sense to base your marketing on your core target market. But due to our country's past and how we all got here…there may be some pitfalls with how many of us view our target markets. It's always good to take a step back to get a good look at who is there. Not just your personal vision of your ideal customer. But the real people who make up your audience.
Invite guests to your meetings, like Freelance marketers or other creatives, or even some of your top supporters. Ask professional friends outside your workplace for their opinions of what you're working on.
Consider consulting with a team of professionals that can help you develop processes to integrate more diversity and representation into your marketing. Building a brand is deeply complex, and develops from your organization's core values, purpose, and mission. Dig deep to discover any flaws or biases within your structure, and work to eradicate them.
The more feedback from different sources you have, the more diverse and authentic your marketing will be.
Taking active measures to be more culturally aware, representative, and transparent will help your messages be heard clearly. They won't be muddied by accidentally off-color wording or inauthentic images. And you'll develop trust with your supporters.
This moment in time is one of rebuilding, and people want to see that in the brands they support. Be helpful, be real, and be ready to listen.
ADVICE FROM AN EXPERIENCED NON-PROFIT PROFESSIONAL…
The last piece of advice we offer comes from a woman who is highly experienced in the non-profit world. Currently, she works with Habitat for Humanity Willamette West. And when the pandemic hit, like so many others, all their fundraising events and plans had to change.
With revenue lost, and things for late 2020 not looking much better, she and her team had to make some quick decisions.
"We took a scary step in May. I wrote an appeal letter to our supporters in the middle of a pandemic asking for money to build houses. Does a $25 to Willamette West Habitat for Humanity do any good when the world is facing a pandemic and we have protests and riots in our communities?  It does if your $25 gift is added to hundreds of other gifts.   

We mailed out an appeal letter and within two days of it dropping in the mail, donations were coming in the door; we were delighted how quickly our supporters responded. We've received over $60,000 in gifts so far from that letter, which tells us that people who hold nonprofits dear in their heart, really want to help.  We just had to tell them that we still needed their help.  Otherwise, they might think we are doing okay and don't need their support right now.  Of course, they can always say no, but we are thankful that so many of our supporters have chosen to say yes.

You've got to spend money to raise money.

We've raised (over) $60K from our appeal…not event money, but it pays the bills for another month, and I'd highly recommend our NP partners do the same. People seemed poised and ready to send in gifts when they received our letter."

Hope Howard
Habitat for Humanity | Willamette West
We hope implementing and focusing on these strategies helps increase your revenue and create prosperity during this unprecedented time of change and challenges.
Develop strong, lasting relationships with your supporters.
Create new channels of revenue, and new ways of marketing your current offerings.
Build trust, loyalty, and likability with your supporters.
And take smart risks, knowing you have to spend money to make money.
Thank you for reading!
WE'RE HERE TO SUPPORT YOU.
If you're interesting in brainstorming with our team, or discussing another way we might be able to help, please reach out!
Call 503.619.3000 or email us at info@anchorpointegraphics.com.