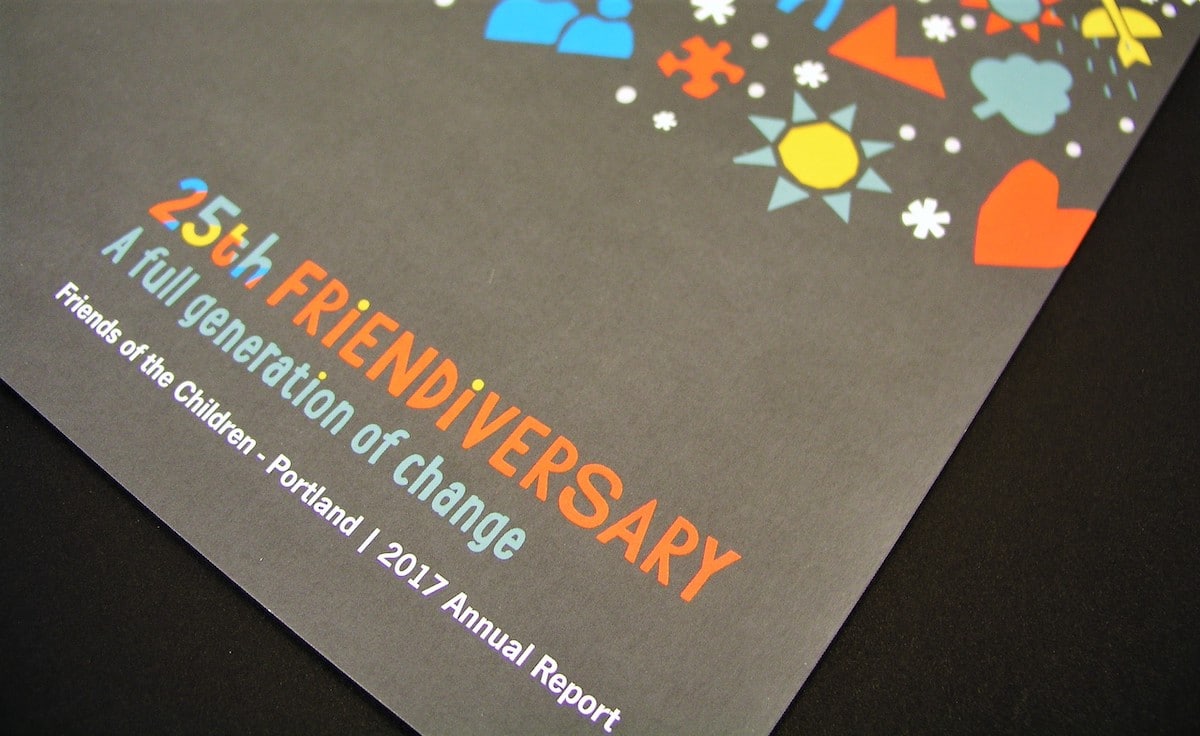 21 Oct

Partnership Works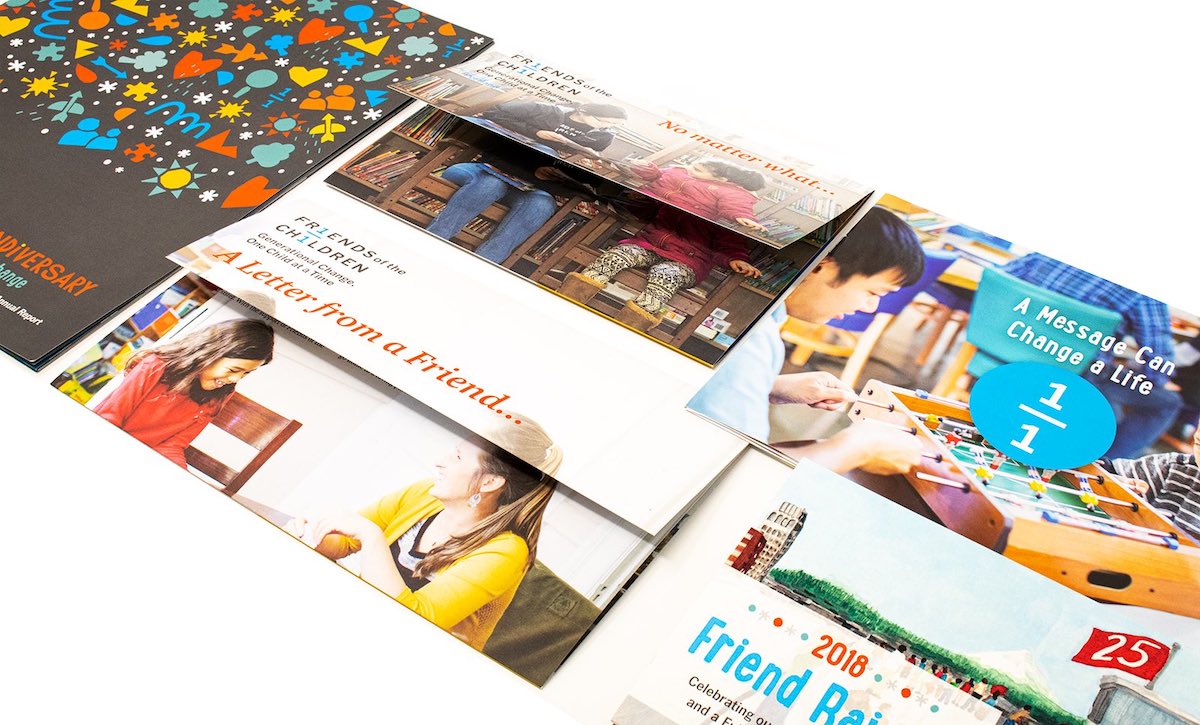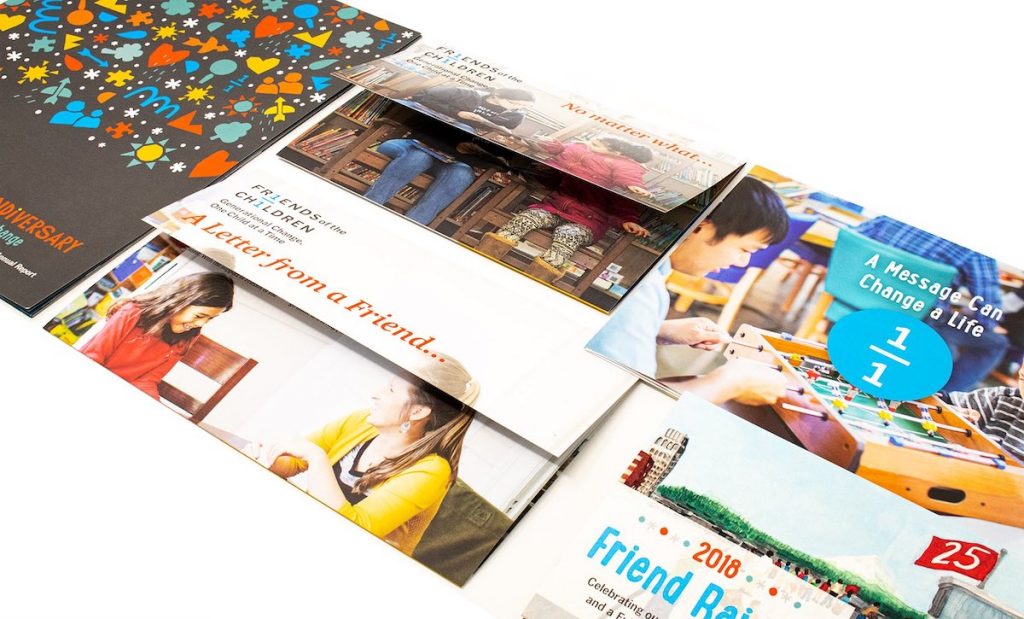 PARTNERSHIP WORKS.
Partnership works, & it helps everyone involved. This has been a foundational belief for our business for as long as our doors have been open. We focus on building mutually beneficial relationships with our clients.
One of our strongest partnerships is with a locally-founded national nonprofit and their Portland chapter. Their mission is to break the cycle of generational poverty by pairing children facing the highest risk factors with a paid mentor who will be with them from kindergarten to high school graduation. Our mission is helping them succeed. And we both know that partnership works.
HUMBLE BEGINNINGS
We began working with the Portland chapter of Friends of the Children in February of 2001. For our first project together, we printed materials for Resource Binders. Building from there, we now help them find a balance between quality & affordability, while offering creative solutions. 
"We help them walk the line between high quality professional printed goods & cost efficacy to stretch every dollar," says Darla, Friends' assigned Project Manager at AnchorPointe.
Flash forward to October 2019 – We have completed over 740 projects with Friends PDX. In addition, we've completed over 162 for Friends National & other chapters. From materials for fundraisers, direct mail appeals, annual reports, invitations, signage, & more.
MAKING IT LOOK EASY
The partnership between Friends & APG has resulted in a streamlined efficiency that benefits both sides. Some of their orders are recurring items, which makes things even faster.
"Because we archive all of their art & production specs, all they have to say is "We need more 'X'" & it arrives at their office a couple days later," says Darla.
Since we work with them consistently, we help them order materials at the most cost effective price points & keep any extras on hand for future projects. This helps Friends manage costs & reduce production turnaround times– a win-win!
KEEPING TABS
As with most nonprofit organizations, Friends has many recurring projects. Things like annual reports, donor appeals, & events such as Portland's Friend Raiser. Because we've been working with them for nearly 19 years, we've got these projects marked on our big picture calendar, too.
By keeping track of when our partner's biggest needs are approaching, we help them stay on top of timelines & stay on track. We can reach out & say, "We noticed your appeal is coming up, can we schedule some time to strategize?"  This helps get a project started so it will be completed on time, or even early.
This is beneficial to us, as well. By pre-planning for projects, we ensure all of our customer deadlines are met. This planning helps our team schedule work more accurately without surprises. We also identify in advance any special materials needed. In addition, we estimate postage costs, & plan any other logistics that need to be considered.
We can be proactive about helping our partners plan ahead for their biggest projects.
CONSISTENCY IS KING
In branding & marketing, 'consistency is king.' For this partner, making sure their branding is consistent (including logos, fonts, colors, & imagery) is important to producing their materials. With a long job history & samples on-hand from past projects, our entire team is equipped with the info we need to ensure consistency every step of the way.
Our design department is familiar with their brand guidelines & refers to that standard for each project. As an extra set of skilled eyes, our pre-press team helps identify & correct errors before printing.  During print, our detail-oriented production team compares the most recently printed samples in conjunction with Pantone matching, to ensure color consistency across all materials.
According to their project manager, "The national chapter, located here in Portland, has referred Friends chapters from all over the country to us because we keep their brand standards on file & can output a consistent product for all Friends, be they in LA, Austin, New York or elsewhere."
FILLING IN THE GAPS
One of the benefits of having a long term partnership is having enough backstory to be able to jump in at the last minute when needed. A good example of this happened when a new chapter of Friends needed a new set of flashcards.
Friends of the Children flashcards are customized for each chapter of the nonprofit with facts & statistics to educate prospective donors in the area. At the time, the Friends marketing department was swamped. They wouldn't be able to get the flashcards updated by the time the new chapter needed them.
Because of our history with the Friends of the Children National, we already had a copy of the master layout for these flashcards on file. Our familiarity with their branding allowed us to update the cards for their new chapter with the same consistency as their marketing department.
The new chapter received their flashcards when they needed them. In addition, we were able to take a task off their marketing department's overloaded to-do list.
LOOKING FORWARD
With over 18 years of history, our work with Friends of the Children is a prime example that partnership works.
We look forward to continue to partner with them for the benefit of their mission, & the benefit of having a long term client who values what AnchorPointe offers.
Every time we complete a project, it's another example of how we help make them look good, & how they help keep our business growing.