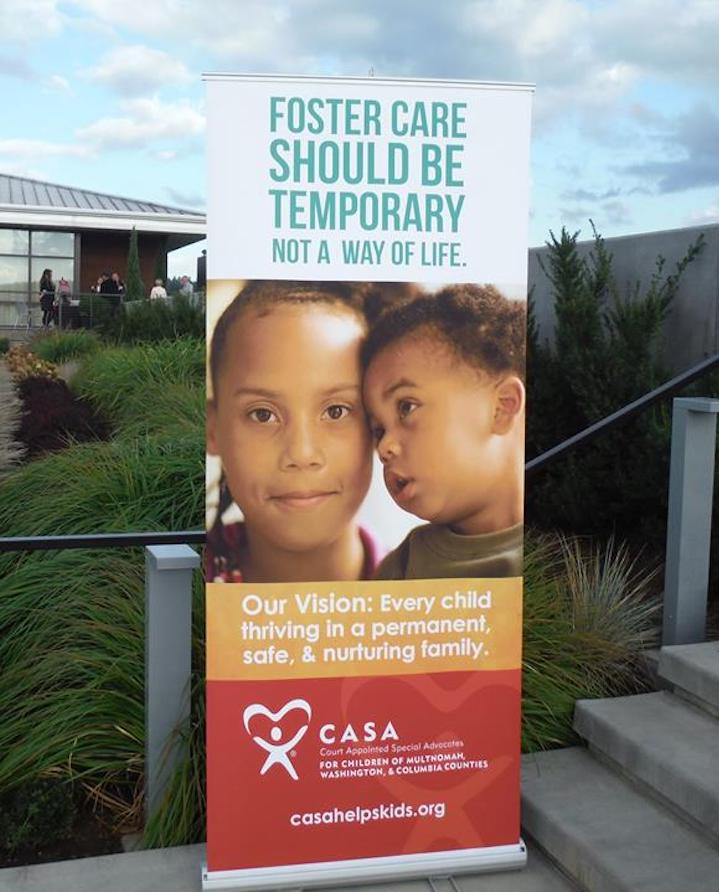 02 Jun

Summer Signs, Banners, and Displays
On Pointe | Summer Signs Banners & Displays
With summer starting in June (hello, sunshine), marketers everywhere are thinking of their outdoor marketing needs. What kinds of things do you think of when you hear "outdoor advertising?"
Signs? Banners? Billboards? Someone dancing with a sign on the sidewalk?
Depending on your needs, there's an endless sea of possibilities that can take your advertising outside. Here are the most common questions we hear from customers who are starting sign projects.
FAQ's:
1) I need a simple outdoor sign to advertise my business location. What are the most common types of affordable signs?
Answer: The most common print products for outdoor advertising are vinyl banners, A-frame signs, yard-stake signs, and window graphics. These are affordable options that print in full digital color, are mobile (except for window graphics) and furthermore can instantly give your business boost. According to the Sign Research Foundation, "Roughly 60% of businesses reported that changing the design or enhancing the visibility of their signage had a positive impact on sales, number of transactions and profits, with an average increase of about 10%."
2) My organization is planning an event this summer. What are some temporary sign options that are easy to set-up onsite?
Answer: The team at AnchorPointe Graphics has been helping Nonprofits in our community put on great looking events (that don't eat up the majority of their budget) for almost two decades. As a result, our nonprofit clients have helped us learn what works the best for on-site signage.
For directional, brand presence, and sponsorship ad signage, nothing beats the affordability and go-anywhere versatility of yard-stake signs. Banner Stands, on the other hand, look professional and grab attention easily with their height. They're perfect for entrances, and decorating outdoor venues, while vinyl banners can be hung on buildings, over doorways, in front of stages and tables, in addition to anywhere else that will support them.
3) How do I decide which type of signage is right for my location?
Answer: There are some important factors to consider when choosing a sign for your location. Many of them will be specific to your business.
First of all, think about what areas of your building property are sign-accessible, how much space you have to work with, as well as what distance your sign will be seen from. These factors will help determine how durable your sign needs to be, if it needs to be mobile, and how large text should be.
It's also a good idea to check with your city's sign ordinance code, to ensure your new signage meets all regulations. Follow this link to see Hillsboro's City Code chapter on signs.
Thanks for reading!
We hope our brief answers to these commonly asked questions helps you get started on finding the best outdoor sign solutions for your needs.
AnchorPointe's skilled Project Managers are always happy to help, so don't hesitate to give us a call to ask questions, for experienced input, or even request an on-site sign consultation and quote.