23 Sep

5 Great Ways to Remind People You Exist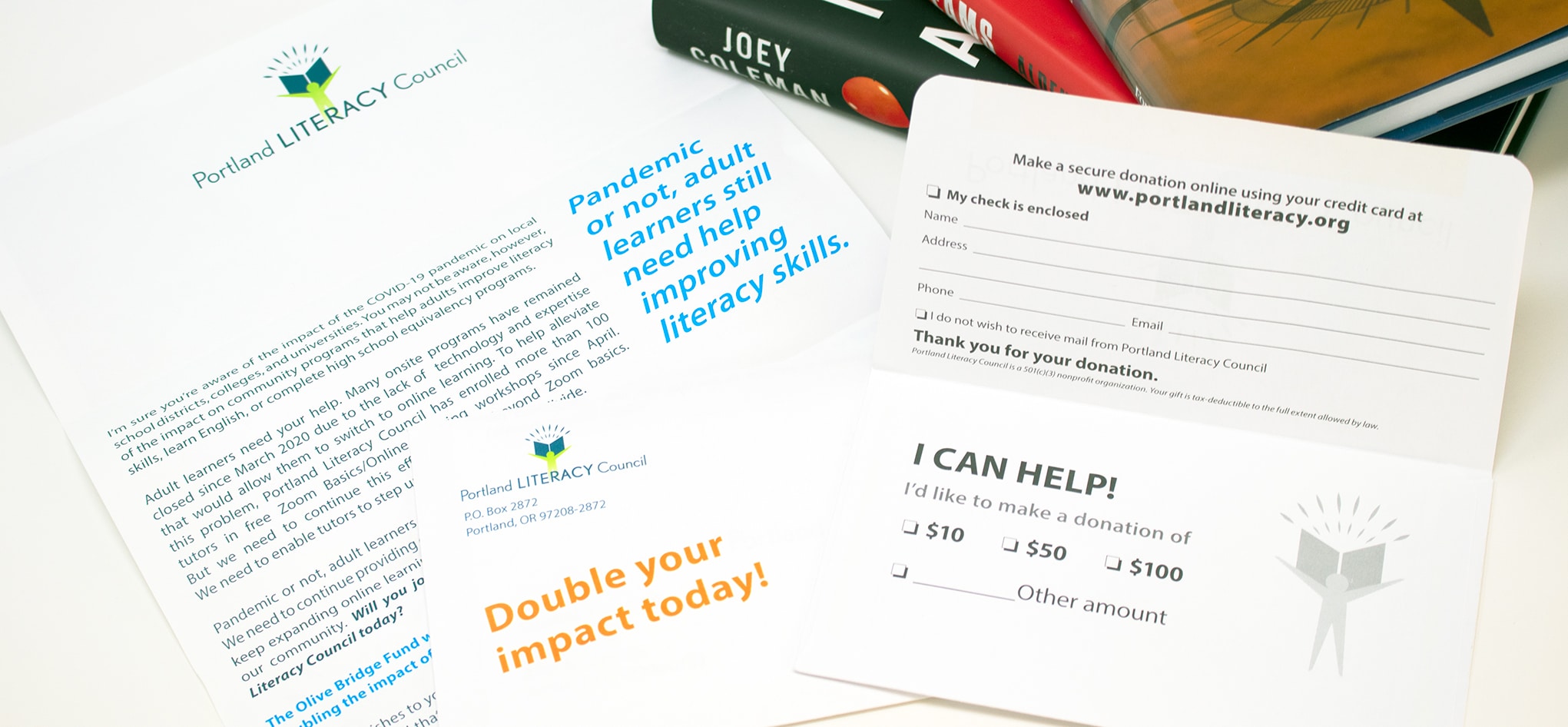 5 Great Ways to Remind People You Exist
Last updated: September 30th, 2021
MARKETING DURING COVID
Finding ways to remind people you exist seems more crucial – & elusive – than ever. 
"Out of sight, out of mind" has taken on a new meaning during the coronavirus pandemic. Our evolving lifestyle of staying home, avoiding public places & crowds, & spending less time out in our communities has had a big impact on our habits. Which means the way we make decisions & how we spend our time & money has changed, too. 
We've updated these classic marketing strategies with insights we've learned in the past year & a half of marketing during a pandemic. We hope they help you plan ways to reach out & connect with people right now.
Because for us it's about helping you find new, safe ways to achieve your goals.
And for you it's about creating new, safe ways to help people continue living, working, & enjoying life to the fullest.
PERSONALIZED CUSTOMER RETENTION
Marketing is challenging. During the pandemic, it's become even more so. Whether you're in customer sales, B2B marketing, or nonprofit development – the ways we communicate & connect with people have been forced to change rapidly. While it's a consistent goal to reach new audiences, be careful not to neglect people you've already connected with. These are the people who will support you through times of restricted in-person activity & limited engagement opportunities.
One thing we've learned during the past year & a half is that marketing messages need to be even more relevant for each individual. People now expect businesses to understand their exact needs & circumstances. Using the information you know about your current customers, you can create highly personalized messaging that keeps them thinking of you as one of "their brands."
In order to stay top of mind with your customers, you need to remind people you exist. Multiple times, at regular intervals, & in ways they might not always expect. Retaining customers & building relationships with them should be a top priority. After all, it's easier to attract one person & fill multiple needs for them than to keep attracting new people.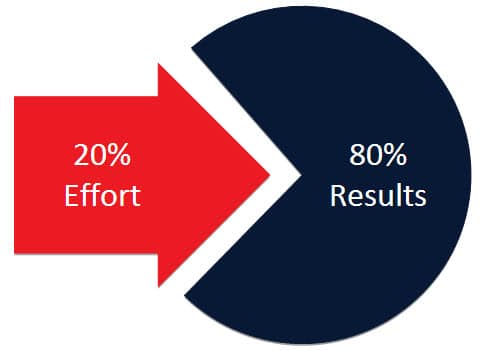 The 80/20 Rule
For a long time, the "80/20 rule" has been applied to sales in business. Also known as the Pareto principle, it's a theory that suggests that 80% of all output comes from 20% of all input. Translated to business terms – 80% of your sales are coming from 20% of your customers. 
Is that mathematically fact-based? No. However, when planning where to focus your marketing efforts, it's a good starting point to identify what works, & where to put your energy for the best results.
"At its core, the 80-20 rule is about identifying an entity's best assets, and using them efficiently to create maximum value."
For most people, once they find a brand, product, or service they identify with that satisfies their needs, they're unlikely to sway from it. One recent survey suggests "84% of U.S. adults are loyal to retailers and 82% are loyal to product-brands."
This means that over 80% of adults in the U.S. stick with their preferred stores & products. That loyalty can keep people with you during uncertain economic times, when they might pull back on experimental spending. If your product or service is already a staple part of their life, they'll be less likely to cut it from their budget.
1. CREATE A RETENTION CAMPAIGN
A great way to remind people you exist is to create a campaign centered around that goal. Send multiple pieces of communication over the next few months, building them into a cohesive campaign. You'll be reminding your current customers every so often that you're there for them, ready with new solutions & incentives to buy/donate.
Start by crafting a relevant, timely message with a valuable piece of information to your customers/donors. It could be a promotional announcement (20% off sale, coming up!). Or tell them how you're keeping people safe while continuing to serve them.
Whatever you decide, make sure it is meaningful for your recipients & includes clear directions for what you'd like them to do next. 
Keeping people informed helps them feel in the loop. This is especially important right now. Let people know what you're up to, what's changed, & (most importantly) how it could impact them. You could even send something whimsical or humorous, just to help take people's minds off the chaos for awhile.
A few other ideas for messaging… 
Have you added new products or services recently?
Has your organization just accomplished a longterm goal?
Do you have a special promotion or event coming up?
Do you have a way for people to get involved in a community effort?
Creating shared experiences helps people feel connected. Consistently communicating keeps them paying attention. Do both with a retention campaign. Explore more examples of retention campaigns to spark your own unique ideas for how to reach out!
Here are a few key channels to include in a retention campaign to remind people you exist:
Snail mail – Create a personalized postcard, newsletter, brochure, or other mail piece to send to your current customer mailing list. Or go bigger & send to your whole area with a Targeted Saturation Mailing. Especially during the pandemic, people are overwhelmed with email fatigue. Snail mail has always been a highly trusted, tangible means of communication. Now that in-person opportunities are scarce, physical mail stands out even more. Take advantage of the increased attention on mailboxes & get something physical into people's hands at home.
Signage – Storefront & outdoor signage is becoming a more critical piece of the marketing puzzle. Social distancing has made it difficult for brands to create face-to-face experiences. Signage provides a way to share information about products & services, direct people to specific areas, or give instructions to complete transactions without in-person contact. Changing signage every so often re-captures the attention of people who become "sign blind," as well.
e-Blasts – E-mails are still great for conveying quick bites of information, like an upcoming sale or an important date. In addition, e-mails have the added benefit of including links to lead people to more in-depth content. Create e-mails with intriguing subject lines, short & to the point messages, & attractive visuals to make it through the daily inbox storm.
Online – Websites & social media pages are often the first places people go when checking out a new organization. Make sure you update yours regularly with current info & photos, upcoming events, promos & sales, & any other post-worthy info. Don't forget to link posts to your website or online store!
2. SEND A HANDWRITTEN NOTE
In the pandemic era, getting something made by hand has become even more special. Personal letter writing & sending postcards through the mail have seen renewed popularity. People are craving connection, & many have found it through their mailboxes.
A NY Times article examines the ways "snail mail" is giving people a comforting outlet during the pandemic:
"A letter is one of the most undervalued but important ways of expressing yourself," said Ms. Hadnot, who teaches sophomore literature and writes under the name Brianca Jay. "It doesn't have to be perfect or written with the best grammar and semantics and flowery prose. It just has to be you." (NY Times, 2020)
Sending a note, whether mailed or delivered in person, is a personal gesture. You can use this gesture to create connection with people in your professional life, too. Writing a note is one of the more meaningful ways to remind people you exist.
The key to this marketing strategy is having something substantial to write about. Otherwise, you run the risk of sounding trivial, aimless, or worse – needy.
Some examples of messages to write about include:
Thank You Cards – Showing appreciation is always a welcomed way to remind people you exist.
Follow Ups – Writing to ask about the outcome of a recent project shows you are thinking about them longterm & that you care about their successes.
Birthday Cards – If you happen to know when a customer's birthday is, it's a good opportunity to connect with them over something non-business related.
Sharing a Resource – If you come across a resource, an example, or other shareable content that makes you think of a client, writing a note is an impactful & memorable way to send it to them.
To keep things professional, consider using customized cards printed with your branding. Make sure your handwriting is legible, your contact info is accurate, & don't forget to sign it!
TIP: Multi-channel efforts are highly recommended right now. Still send that email – but back it up with a punchy mail piece that arrives a few days later. Repetition like this reinforces your message, builds brand recognition, & captures people who are experiencing e-mail fatigue. Handwritten notes are good for brand awareness & building connection – not to mention giving people warm fuzzies in their mailboxes!
3. CREATE SOMETHING SHAREABLE
Sharing meaningful content online is one way we still have to connect with each other safely during the pandemic. The past year & a half has highlighted how art plays an important role in our society. Art helps us find our voice, define ourselves, & relate to others. It helps us express what we're feeling, what we're going through, & how we're coping. Art unifies us & lets us explore things collectively in a way nothing else can. 
"In this time of crisis and isolation, the role of art becomes more central to our lives, whether we realize it or not," says Louis Netter in one recent post. "Whether we like it or not, our consumption habits – including media – form who we are, our values, our inclinations. They are a patchwork of beliefs that are also tested in these difficult times.

People on social media are sharing favorite Netflix playlists, songs, videos and even artwork to reach out beyond isolation and share what they love." (The Conversation, 2020)
Brands can tap into the impact of art & media sharing by collaborating on community projects, producing creative visuals, & developing other content geared towards helping people right now. 
Develop pieces that speak to your brand's values & relates back to your organization's purpose.
A few examples of shareable content:
Artwork or poster prints with inspiring & motivating messages.
Like these billboards & large format signs created by artists for the nonprofit organization Times Square Arts, the Poster House museum, Print magazine & the artist-run platform For Freedoms.
Articles or PDF Documents with useful information. 
Arming people with info they can use to be more successful right now is powerful. It demonstrates your expertise & positions you as an authority on the topics you write about.
Printable Organizational Tools & Activities
Giving people new ways to stay organized, increase productivity, & reduce stress are great for building recognition & trust. Templates, forms, charts, calendars, even coloring pages – all of these tools can be formatted as easy to download & print PDF documents.
4. DO A SURVEY/POLL
Asking relevant questions is a great way to remind people you exist. Most people like providing their preferences & opinions. Create a poll to discover insights about your audience that can help you tailor your messages to be more effective.
Send a survey via email, through the mail, or post one on your website or social media page & share the link. Think of questions that will get you the answers you're looking for. In addition, consider what kind of questions your customers will want to answer. Get them to engage & provide in-depth feedback. Ask thought provoking questions that tap into their work-related enthusiasm. A good place to start is by asking yourself what you want to know about your customers right now.
Here are a few examples of what you might want to find out:
What are their main obstacles to doing business right now? (Physically, mentally, or otherwise?)
Do they care more about their budget, the quality of their products, or the level of service they receive?
How important is environmental impact on their decision making?
What are the top factors driving their decisions right now? (Cost? Convenience? Safety?) 
Filling out a survey or poll also offers an opportunity to entertain. 
Use humor, a casual voice, & keep it short enough to complete on an average coffee break. People will appreciate having something fun to break up the monotony of their workday. And you'll get useable information that helps you understand their needs & circumstances better. Win-win!
Looking for more tips on how to make surveys fun & interesting? Check out this article by Survicate. 
CONSUMERS IN 2021
While you're crafting questions to ask your customers, get to know the new categories of consumers. According to the Harvard Business Review, "the EY Future Consumer Index, which has conducted five waves of research with 14,500 individuals in 20 countries since the start of the pandemic, has identified five different cohorts of consumers:"
Affordability first (32% of consumers): Living within their means and budget, focusing less on brands and more on product functionality.
Health first (25%): Protecting their health and that of their family, choosing products they trust to be safe and minimizing risks in the way that they shop.
Planet first (16%): Trying to minimize their impact on environment and buying brands that reflect their beliefs.
Society first (15%): Working together for the greater good, buying from organizations they find to be honest and transparent.
Experience first (12%): Living in the moment to make the most of life, often making them open to new products, brands, and experiences.
Create survey questions that can help you figure out where your current customers are most likely to fit. Then, use that knowledge to craft messaging that speaks to their mindset & concerns more effectively.
5. HOST A (VIRTUAL) EVENT
Everyone is still feeling the loss of in-person events & face-to-face opportunities. And although people are a bit worn out from online events, their popularity isn't slowing down. New technologies are emerging to help make virtual events more engaging. And now that it's been a necessity for over a year, we've collectively learned a lot more about how to make them better.
There are a number of benefits to hosting a virtual event:
Lower cost. Without the need for a venue, menu, or live entertainment, online events have less overhead cost than in-person soirées. They also have no per-person cost element, so the number of attendees is limitless.
Reach more people. Because virtual events are often free of charge, they open themselves up to a wider audience. They also don't require getting dressed or going anywhere – which makes it very easy for people to decide to log-on last minute! On average, 34% more people attend a virtual event than an in-person one. (source)
Create sharable content. Many events have pre-recorded elements or are recorded during the event. Valuable information & conversations happen during virtual events that can be captured & formatted to share via email, social media, or available to download on your website.
Focus on what's going to differentiate your event.
What kind of special touches, personal flair, & branded brilliance can steal the cyber spotlight? With so many virtual events to choose from, it's important to put effort into making yours stand out. Think about unique ways you can incorporate some personality & fun into your programing! 
One examples comes from our friends at Oregon Energy Fund. In 2021 we helped them rebrand their annual fundraising event to The Virtual Power Potluck. In addition, we helped to conceptualize an event to highlight the Potluck theme & engage attendees. The theme of "potluck" symbolizes the community coming together with what they have for the betterment of all. To represent this in their programming, OEF's invites included a recipe card for each person to submit.
This gave each attendee the opportunity to send in a favorite cold weather recipe to be shared during the live event. All submitted recipes for the event will also be collected in a downloadable format for easy sharing.
Here are a few considerations:
Set design & visual aids that enhance your message & engage viewers.

Materials you can send people at home before-hand to help them stay engaged in your virtual content (programs, auction catalogs, social-media props, promotional items, etc.) 
Digital live scribing – real-time illustrations help keep people interested & can help them retain information better. These dynamic presentations also create fantastic shareable content for after the event.
Host live games or competitions during the event with winnable prizes that can be redeemed online or sent via mail
Follow-up actions – Don't forget about the valuable timeframe immediately following your event! Send a thank you card, event recap, or even a fundraising report to share the success of your event. Keep the shared experiences you created for attendees top of mind.
There's no way to know when in-person events will be able to return, or what they'll look like when they do. Many event planners are already opting for a hybrid-event model. This allows for a VIP selection of in-person attendees, while also keeping the wider-reaching aspects of virtual events. A majority 67% of businesses find it more beneficial to host hybrid events. (source)
BE CONSISTENT
The pandemic continues to change how we communicate – as individuals & as organizations. But consistency is still king. Maybe even more so. We live in a world where everything is vying for our constant attention – phones, inboxes, families, advertisements, news stories, & endless notifications of the latest YouTube, TikTok, & Facebook posts. It all leaves very little room to remember that great new ice cream place we visited last month, or those shoes we wanted to buy last week.
Don't fall into the "out of sight, out of mind" trap. Especially right now, it's critical to remind people you exist to continue doing business with them.
Consistently re-engage people in person, in the mail, online, & anywhere else you can meet them. Focus on reaching out & making connections with current customers to keep them close. The more times you start a conversation, the more likely they are to take action.
Keeping one customer is less expensive than attracting a new one. On top of that, repeat customers spend an average of 33% more than first-time customers. And right now, people want to support their favorite brands so they'll be around when they need them.
Make customer retention a top priority by reminding people you exist on a regular basis.