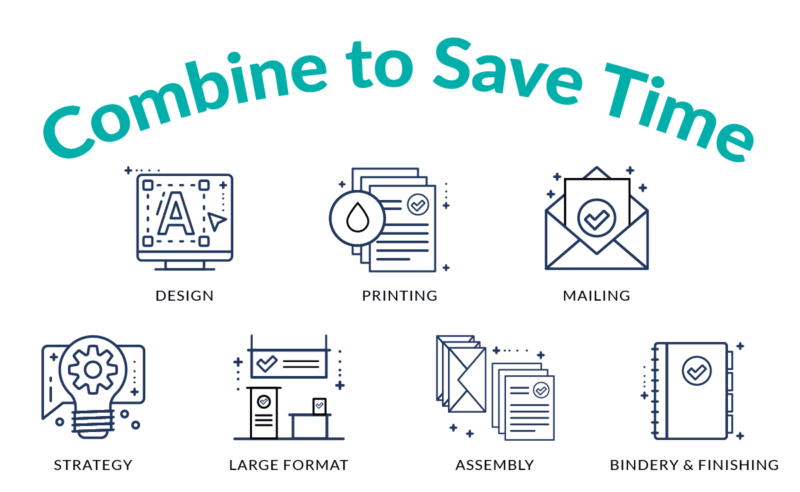 15 May

Combine to Save Time – Consolidate print jobs with APG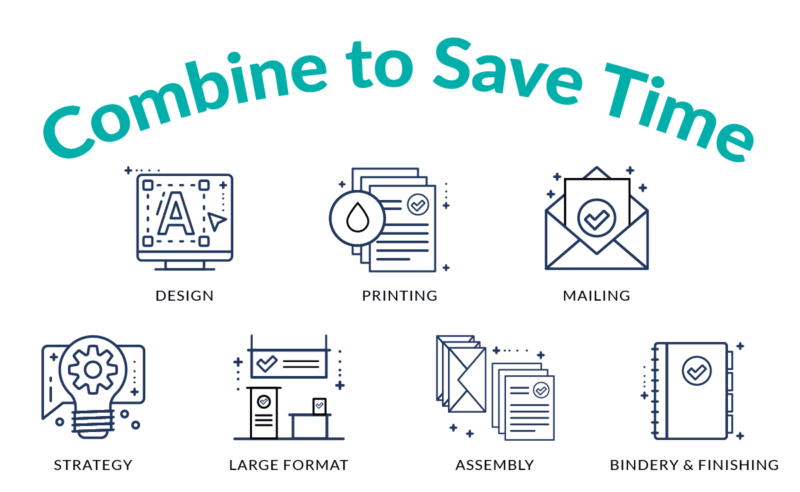 Consolidate Print Jobs to Do More with Less
Is your team seeking to cut costs and shorten timelines in the face of inflation, shortages, and transportation issues? One way is to consolidate print jobs.
Doing more projects with AnchorPointe Graphics can save you time and money – and make your life a little easier!
Here are 3 reasons why doing more with one team works in your favor:

Hunting for the "best-priced vendor" for each project could be costing you more in time spent than it is in saving you money.
This "hunt and buy" style of project management has hidden costs, and blocks you from creating opportunities to streamline jobs, lower costs, and cut production times for all your projects.
Group similar needs together in one place to buy more efficiently by combining orders for materials and supplies. Plus, save even more time by merging pre-press and project set-up functions.

Set-up costs add up more if you're paying for them with multiple vendors.
Working with one vendor helps you pinpoint ways to cut down on initial job expenses. File evaluation, design, and artwork set-up, ordering materials and supplies, equipment set-up and run charges – these costs can often be combined when you consolidate print jobs with AnchorPointe. And when you need items shipped or delivered, you can combine them to reduce your overall cost.

Managing projects with multiple vendors increases the communication and coordination required, which is stressful and energy-consuming.
When you consolidate print jobs with AnchorPointe, you can check-in on all of your jobs in production with the same team, at the same time.
Whether you need business cards, a brochure designed, direct mail pieces printed and sent out, or new window graphics installed – the same partner helps you execute it all, making it easier for you to stay in the driver's seat with less effort.
And finally, when you do more projects with us, our team gets more familiar and efficient at producing them which can save everyone time, money, and stress!
Schedule a free consult to see what we can consolidate!
Consider trying our services for…
GRAPHIC DESIGN & LAYOUT
AnchorPointe's design services are an affordable and accessible option for a wide range of visual needs. Our designers are experienced in creative design, brand development, typography, layout and publication formatting, mail piece design, signage, and large format layout.
In addition, we create digital assets for websites, social media, e-mail campaigns, PowerPoint presentations, and more. Whether you need a go-to designer throughout the year, or an occasional helping hand with your in-house workload, we can help. (Check out our Design Gallery here!)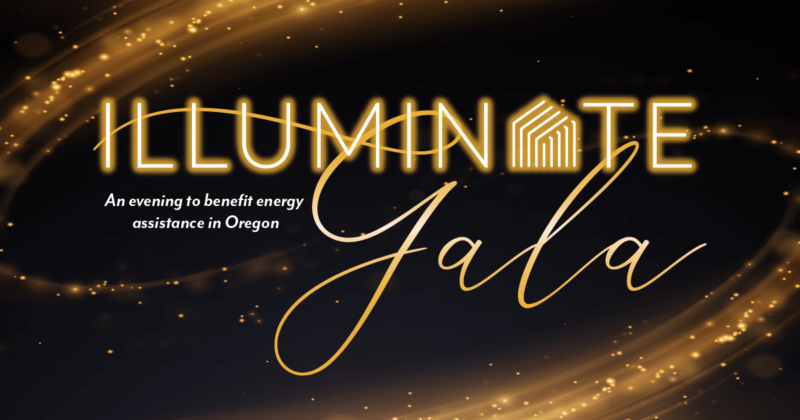 MAIL PLANNING & EXECUTION
By working with APG to complete mailing projects, you'll shorten overall timelines and reduce the risk of costly mistakes. All mail pieces need to be planned, designed to standards, and printed before being mailed – why not streamline the process in one place?
Get expert help with mail list acquisition, campaign planning and execution, design to meet USPS requirements, and even delivering the final pieces to the post office.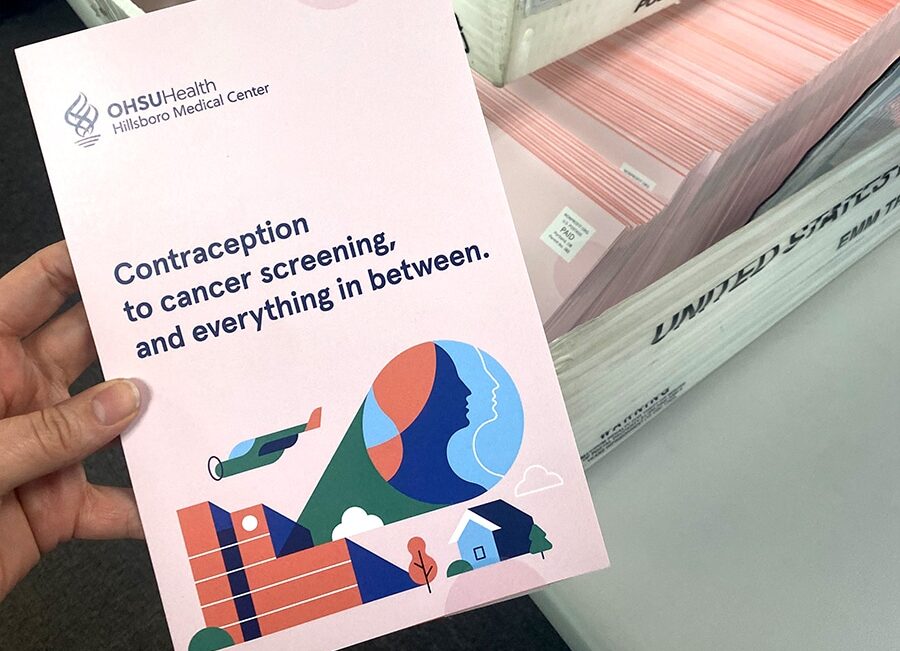 SIGNAGE & LARGE FORMAT
Tackle big projects with APG, too! Ditch the "sign shops" and work with our expert Project Managers to easily get the best value Large Format solutions for your needs. And get help figuring out what those needs are, so you don't waste your marketing dollars on things that don't work.
Our team can help create consistency for your materials both big and small and perform in-house color matching for materials on different equipment. For banners, wall graphics, POP displays, event graphics, and more – get help with everything from planning to installation with on point customer service.