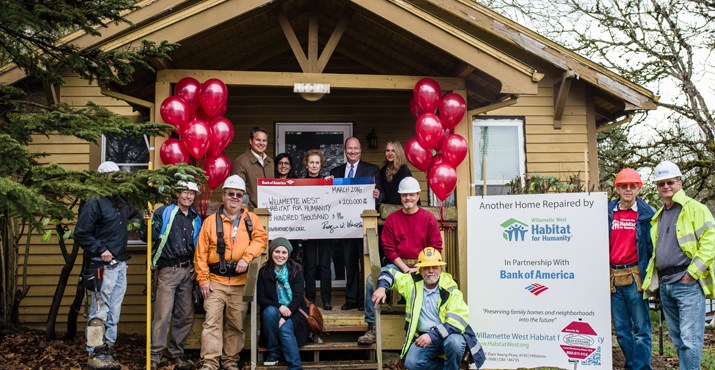 18 May

Congratulations to Local Nonprofits!
Congratulations to CASA & Willamette West Habitat for Humanity!
This past week, two of the great local nonprofits we work with regularly were recognized in the Portland Society Page for their efforts in our community. Congratulations to CASA of Multnomah, Washington, & Columbia Counties, & Willamette West Habitat for Humanity!
The Bowl-a-thon event took place during two half-day sessions, at Sunset Lanes in Beaverton and AMF Pro 300 Lanes in Southeast Portland, and raised $56,324 to support CASA's mission to advocate for the rights, safety, and well-being of abused and neglected children who are under the protection of the courts.
The Bank of America Charitable Foundation announced Willamette West Habitat for Humanity as its newest Neighborhood Builder recipient. The award combines $200,000 in flexible funding with leadership training for high-performing nonprofits and their executives.
Willamette West Habitat will use this new investment to launch its Critical Home Repair (CHR) program which offers home improvements for a low cost. The program will help preserve and ensure safe, decent, and affordable housing in our community.

"We're excited our new Critical Home Repair program will give people the opportunity to address longstanding repairs that were otherwise unattainable so they can safely live in their homes for a long time to come," said Mark Forker, executive director of Willamette West Habitat for Humanity. "We're very appreciative to have partners like Bank of America that share our vision and help provide the momentum to accomplish our goals for our Critical Home Repair program and engage more of our volunteers."
SocietyPage.net is a free public news source for nonprofits, highlighting and honoring the work of local philanthropic organizations in Portland.