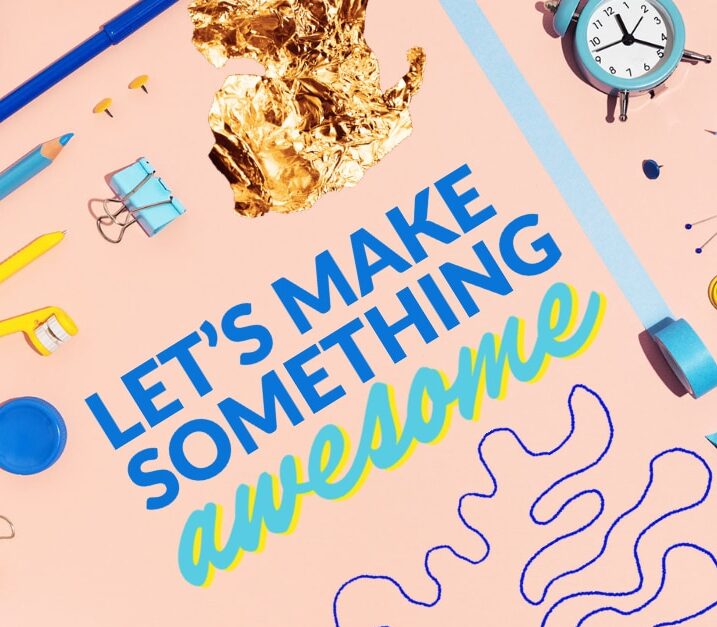 11 Aug

An FYI on Adobe Express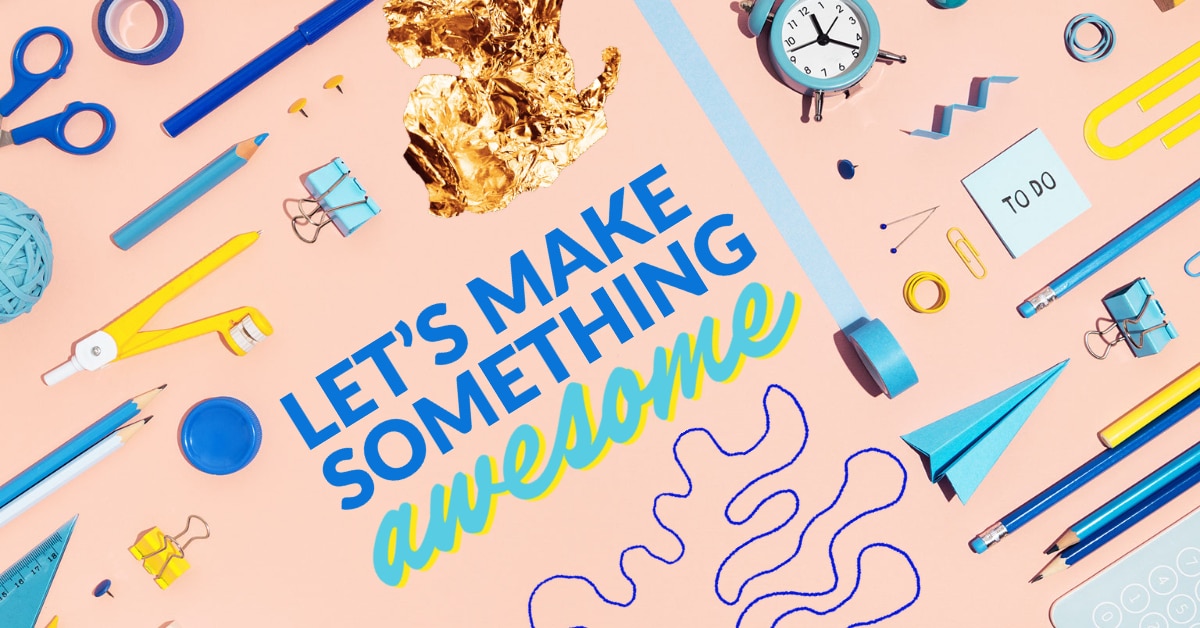 An FYI on Adobe Express
A brief first take on Adobe's new content creation tool.
If you haven't heard of Adobe Express yet, here's the scoop:
It's a new tool from Adobe that enables anyone to easily create high-quality content for print, websites and social media from an online platform, available for desktop and mobile.
"Sounds like Canva," you say? You're not wrong – but it might be a better option depending on your needs.
You also may be thinking that Adobe programs take a notoriously long time to master, and as someone who needs to be able to learn on the job, you don't have the extra time to learn a new professional program.
But hear us out –
Adobe Express is easy to pick up and could help professionals like you create overall better designs and higher quality content. And because it's from Adobe (the leading name in visual communications software and applications since 1983) you're working with the same tools, fonts, stock libraries, and Adobe-designed elements as professionally trained content creators.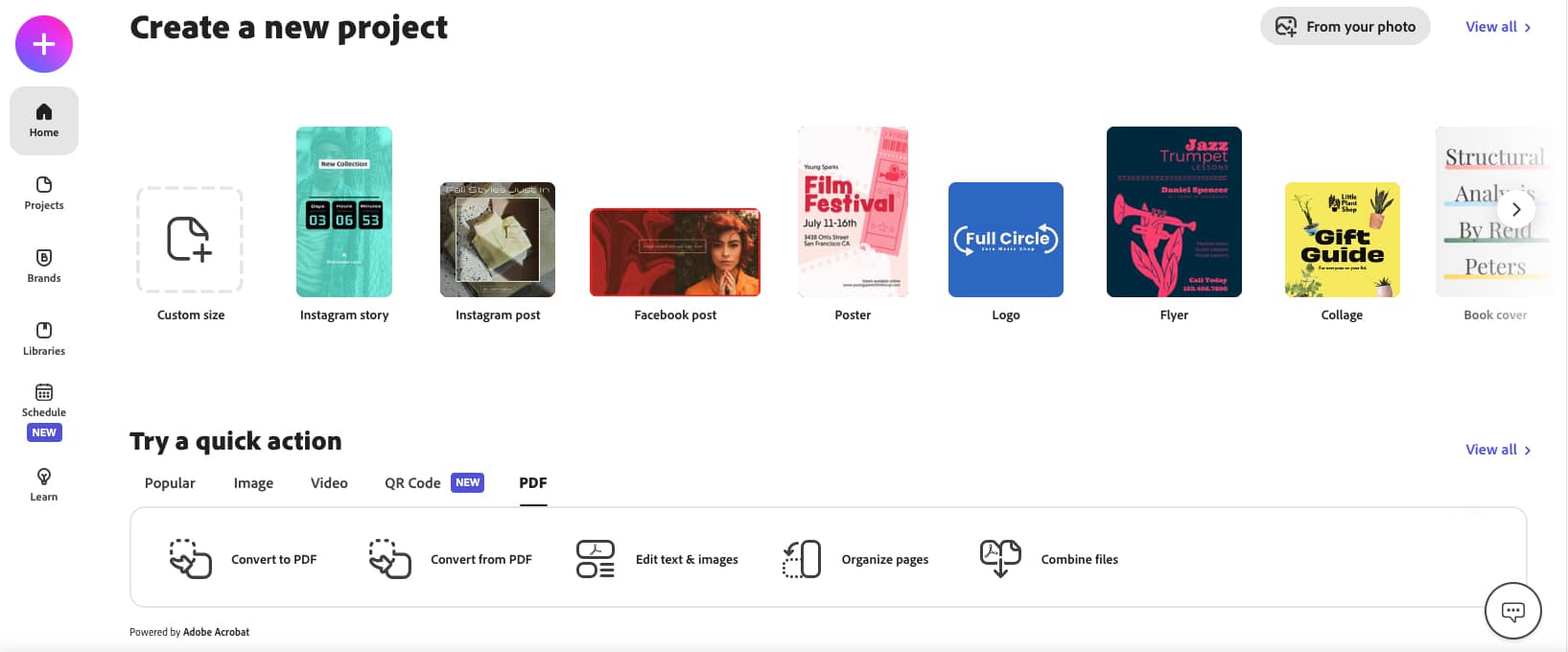 It combines the abilities of:
The most popular photo editing tools from Photoshop, so you can adjust photos yourself or choose from prebuilt photo effect filters
A library of fonts, graphics, layouts, and design elements from a team of professional Adobe content designers
Quick video editing tools and effects with Premiere Rush
File conversion and editing tools so you can make adjustments to existing PDF files, and turn other file types into PDFs for easier sharing
A built-in content scheduler and publisher so you can post your Adobe Express projects directly to all your social media platforms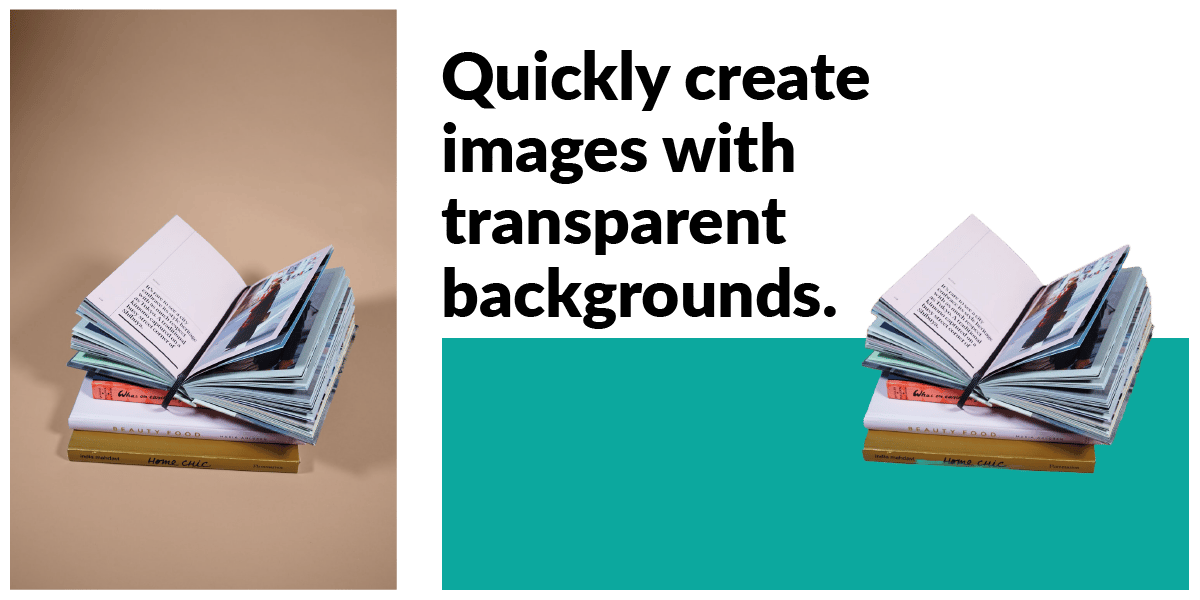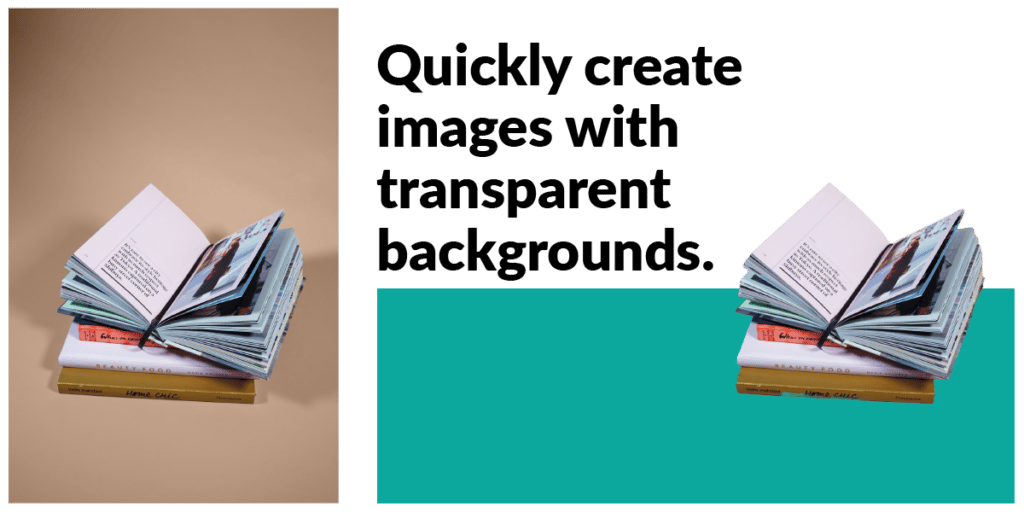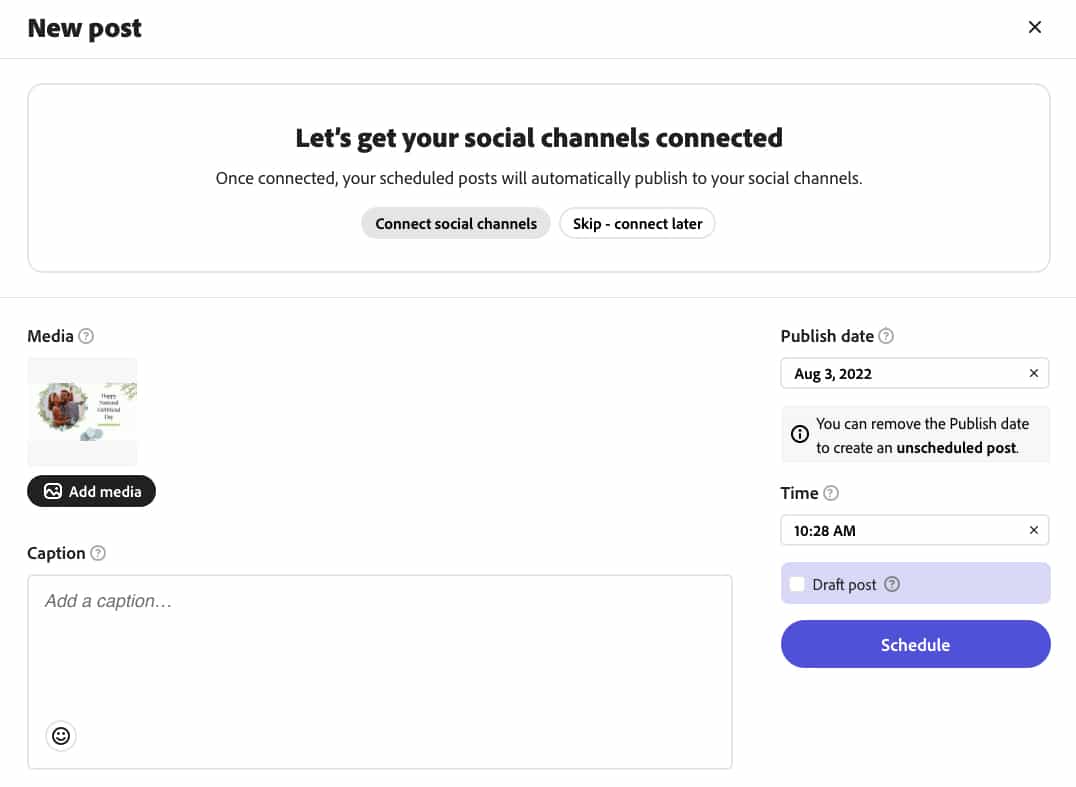 A few other features we thought were cool:
Remove backgrounds from photos with an instant Photoshop-powered action and the ability to fine-tune your selection (yes, this is included in the free version!)
Design platform features easy-to-select layers, so you can edit the exact element you need to without issue
Built-in QR code generator 
CTRL + Z works as the quick-key for "undo" on the online platform
Font recommendations and pairings based on your design and current selections
Integrates with Google Drive, so you can access your photos and other files and use them in projects
You can make a template out of your own projects to give yourself a jumping off point for consistent layouts
It features easy to follow video tutorials to help you learn the Adobe Express platform and tools quickly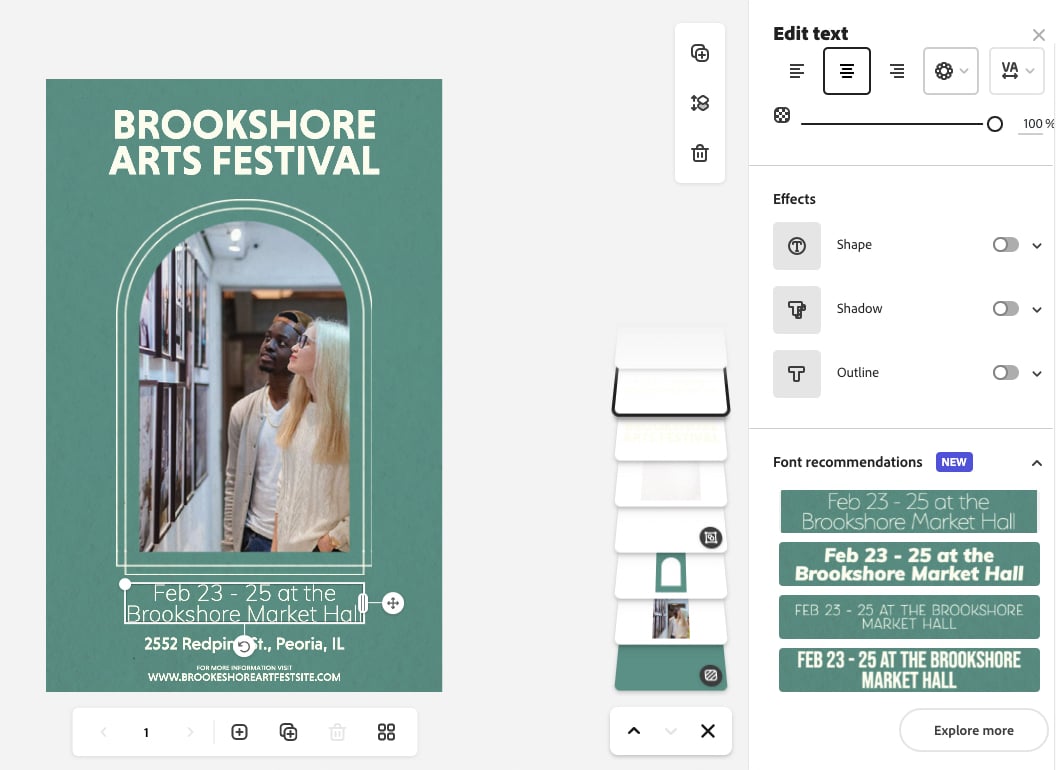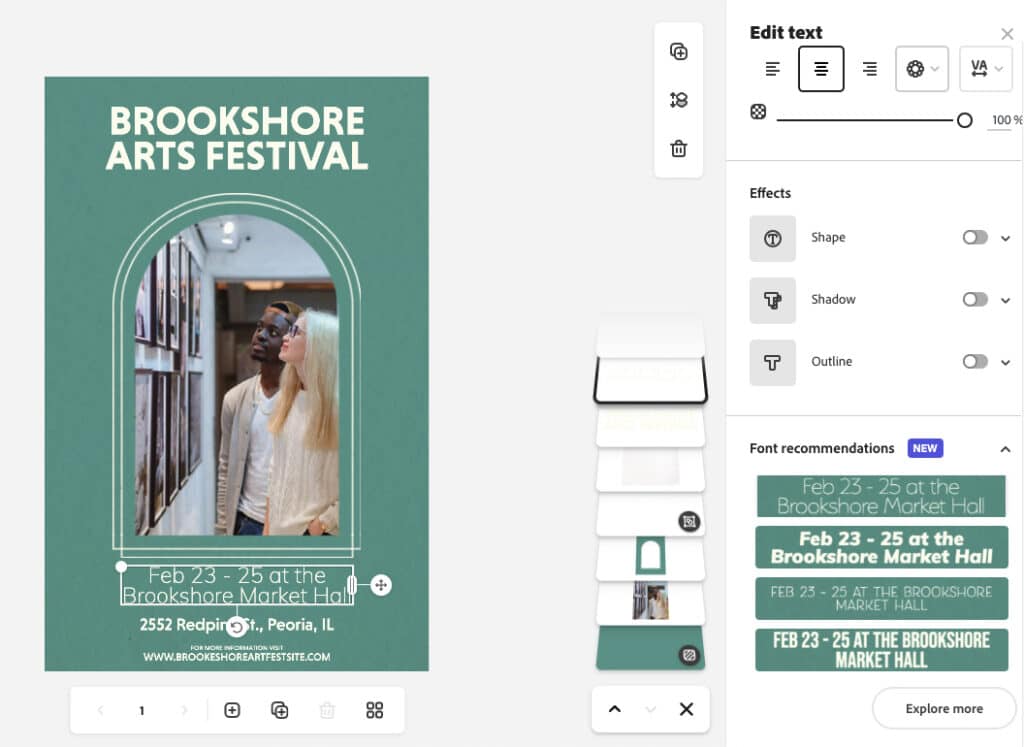 Overall, we're impressed.
If you're just starting out as a content creator or are looking for better quality for your time, we highly suggest you check out Adobe Express.
You'll get access to high-quality content and the most popular tools used by the pros, plus learn design basics and best practices along the way while working with Adobe design templates, layouts, fonts, and graphic elements.
Plus, signing up for Adobe Express also gets you access to Premiere Rush for video editing and Photoshop Express for more in depth photo editing on the fly. Check it out the next time you have a quick project or social media post to create!

Want to make your design projects even easier?
Sometimes DIY design isn't the right option. Get affordable, professional design services aimed at supporting your end goals by partnering with APG on your next high importance piece! See our design services and check out our Design Gallery here.